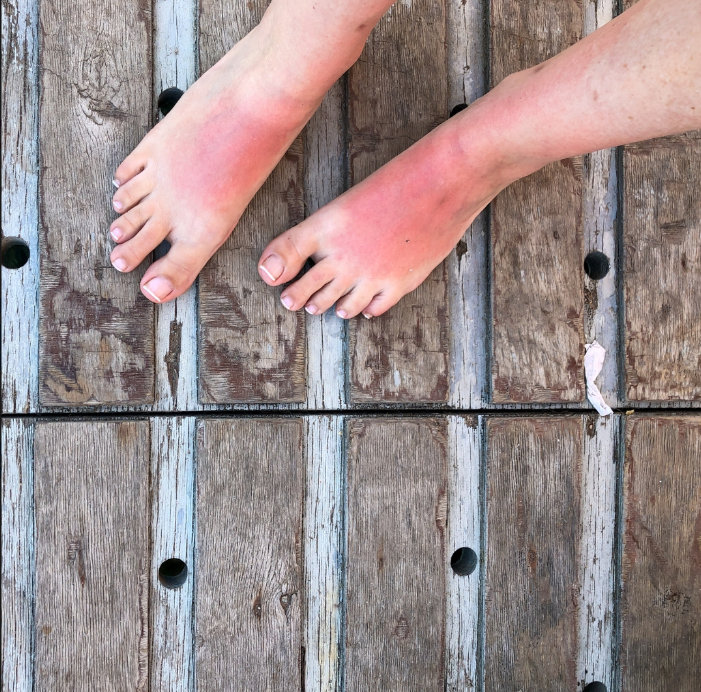 July is primetime for sunshine and the perfect time for UV Safety Awareness Month. At Podiatry Center of New Jersey, we want our patients to be aware of the potential dangers of UV rays and how to protect themselves. While many patients have heard about the risk of skin cancer from sun exposure, UV rays present other risks as well that you may not be aware of, including:
Suppression of immune system
Premature aging of skin
Eye damage and vision problems
Protecting Yourself from UV Rays
Radiation from the sun contains two types of ultraviolet rays: UVA and UVB. UVB rays have shorter wavelengths that reach the outer skin layer. UVA rays have longer wavelengths and can penetrate the middle layer of your skin. The following precautions can help minimize UV harm:
Use the appropriate sunscreen—it's essential to use a sunscreen that protects against both UVA and UVB rays. A sunscreen that labeled "broad spectrum" means it is formulated to provide protection against both types of ultraviolet rays. The U.S. Food and Drug Administration recommends a minimum SPF of 15.
Apply the right amount of sunscreen—the National Council on Skin Cancer Prevention reports that most people apply half the amount (or less) of the sunscreen they should be using. An ounce of sunscreen (a whole palmful) should be used every two hours—even if the type you have water-resistant. Any time you swim you should reapply regardless how much time has passed.
Hang in the shade—you can reduce your exposure to UV rays by seeking out shade during the sun's most intense hours of 10 a.m. to 4 p.m. Remember, however, that not seeing the sun doesn't mean you aren't getting zapped—UV rays will still come through clouds, car and home windows.
Dress for UV safety—there are a wide range of clothing items now manufactured with SPF in the fabric. If that seems too much for you at least consider a wide brim hat, sunglasses that filter UV rays and light weight sleeves for an additionally layer of protection.
At Podiatry Center of New Jersey our team of doctors treat various conditions such as sports injuries, diabetic foot problems, and pediatric foot conditions, toe deformities, arthritis, nail fungus, arch problems, and heel pain. Equipped with advanced technologies and dedicated staff, our 16 conveniently located offices provides individualized high-quality care for patients across Essex, Hudson, Middlesex, Ocean, Passaic, and Union Counties. For all your foot and ankle problems, contact our Wayne, NJ office at (973) 925-4111 for an appointment.