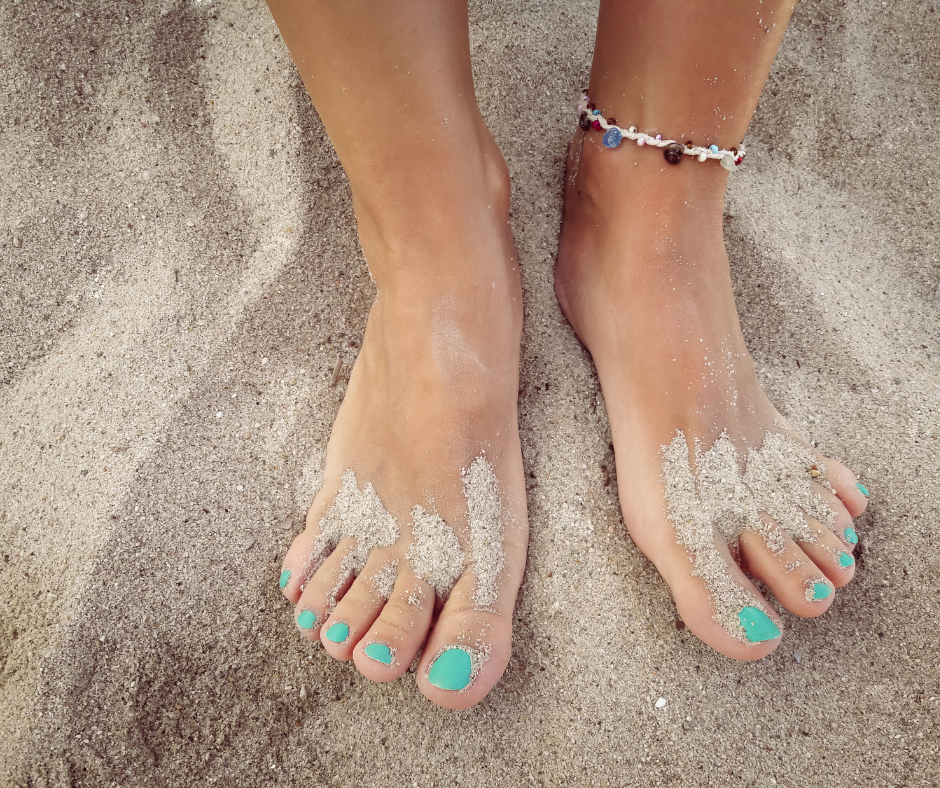 At Podiatry Center of New Jersey, we know our state features miles of beautiful beaches. We want to help our patients enjoy their beach days, so we're offering these tips for protecting your feet in the sand and sun.
Don't walk barefoot on the sand—beach sand can get hot enough to give you second or third-degree burns on the soles of your feet. The sand can also hide broken glass, sharp stones, or pop tops beneath the surface, which can cause a nasty cut or puncture wound.
Avoid jellyfish—did you know dead jellyfish or even a piece of the tentacle from one can still sting? If you get a sting on the beach or while swimming, you can apply vinegar, meat tenderizer, or baking soda to reduce pain and swelling. Frequent beach goers may want to keep a small container of one of these items in their beach bag.
Reapply sunscreen—swimming and sweating decreases the effectiveness of sunscreen—even the water-resistant variety. Always put on more sunscreen when you come out of the water and reapply every two hours regardless of what you're doing. Be sure you're using a broad-spectrum sunscreen (protects against UV-A and UV-B rays) that has a minimum SPF of 15.
Slip your sandals on to use the restroom—moist, dark, humid conditions describe most beach bathrooms and the perfect breeding ground for fungal infections. Athlete's foot, toenail fungus and warts are spread by direct contact. Not going into the restrooms barefoot will greatly reduce your risk of contracting a foot infection.
Feeling sporty? Bring a pair of sneakers—frisbee, volleyball and other games are fun at the beach, but if you try to play them in flip-flops you're likely to end up with an ankle twisting or other type of foot injury. Keep a spare pair of sneakers in your bag or car if sports may be part of your beach day.
If you do injure your foot or notice a strange rash after beach day, be sure to contact us promptly to get it examined.
At Podiatry Center of New Jersey our team of doctors treat various conditions such as sports injuries, diabetic foot problems, and pediatric foot conditions, toe deformities, arthritis, nail fungus, arch problems, and heel pain. Equipped with advanced technologies and dedicated staff, our 16 conveniently located offices provides individualized high-quality care for patients across Essex, Hudson, Middlesex, Ocean, Passaic, and Union Counties. For all your foot and ankle problems, contact our Wayne, NJ office at (973) 925-4111 for an appointment.