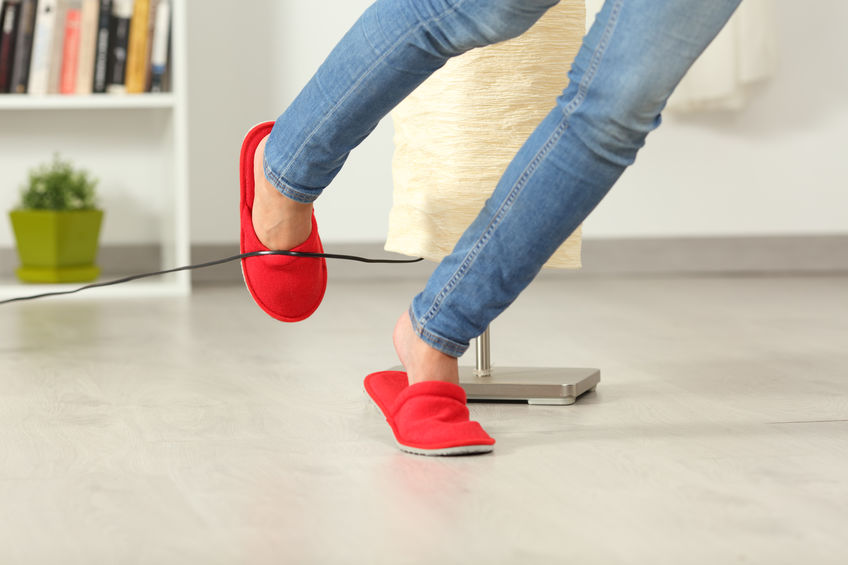 Falls are the most significant cause of fatal and non-fatal injuries for people 65 and older. The first day of fall reminds seniors and those who love them to take steps to prevent falls on Falls Prevention Awareness Day. At Podiatry Center of New Jersey, we know many patients may not realize their risk for a fall or may believe one of the myths below, which stops them from taking the necessary steps to protect themselves.
Myth: Falls happen to other people, not me.
Fact: Every year, one in four seniors fall. Sadly, many falls can be prevented if the appropriate actions are taken.
Myth: There's no sense in trying to prevent falling because it's just an inevitable part of aging.
Fact: False! Seniors who stay active, maintain a healthy weight, and deal with medical issues appropriately will be able to prevent the majority of falls. Remember, 3 out of 4 seniors will not fall this year—and that's not an accident.
Myth: If I just stay home, I'll be safe from falling.
Fact: Actually, over 50% of all falls take place at home. So don't limit your social life and look around your home for ways to decrease the chances of a fall. Increase lighting in hallways and on stairs. Add grab bars and no-slip strips in the bathroom. Remove throw rugs, magazine piles, electrical cords stretching across walkways, and other clutter you could trip over.
Myth: I can do nothing to reduce my risk of falling.
Fact: Not so. In addition to the suggestions above, getting foot and ankle pain treated promptly and enlisting our podiatrists to help you assess your fall risk can significantly increase your chances of staying upright. Managing other medical conditions, getting an annual eye checkup, and asking your pharmacist or physician to periodically evaluate your medication list to look for side effects that may include dizziness, feeling light-headed and other symptoms that can result in a fall will all work to protect you from falling.
At Podiatry Center of New Jersey, our doctors treat various conditions such as sports injuries, diabetic foot problems, pediatric foot conditions, toe deformities, arthritis, nail fungus, arch problems, and heel pain. Equipped with advanced technologies and dedicated staff, our 16 conveniently located offices provide individualized high-quality care for patients across Essex, Hudson, Middlesex, Ocean, Passaic, and Union Counties. For all your foot and ankle problems, contact our Wayne, NJ office at (973) 925-4111 for an appointment.