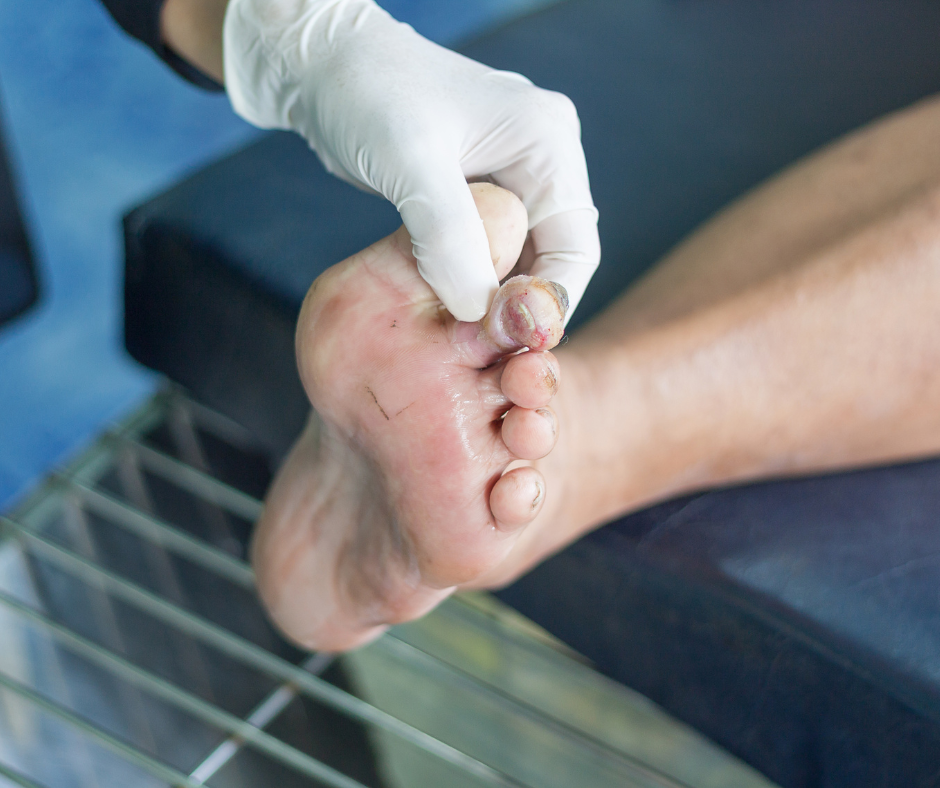 It's American Diabetes Month, and at the Podiatry Center of New Jersey, it's a great opportunity for us to share some information about this disease which affects more than 37 million adults and children in the US, and how crucial diabetic foot care is.
Diabetes is associated with poor circulation and neuropathy, which can cause numerous podiatric problems including ulcers and wounds that don't heal properly and promptly, ingrown toenails, fungal infections, hammertoes, corns, calluses, and dry, cracked skin. The threat of gangrene and bacterial infections that can result in amputation is among the most severe possibilities.
Fortunately, there are many tools you can use to fight against the podiatric complications diabetes can cause. Below are 9 top tips:
Wear shoes that fit properly and do not pinch or rub anywhere on your foot.
Don't go barefoot indoors or out.
Use moisturizer nightly to help maintain soft, supple skin and prevent cracks.
Keep feet dry. If your feet sweat excessively, keep a spare pair handy and change as soon as feet feel damp. Dust with foot or anti-fungal powder each morning.
Always wear clean socks and rotate your footwear.
Keep toenails trimmed straight across and don't cut too short to avoid ingrown nails.
Keep the blood flowing: don't smoke, exercise regularly, change position frequently and don't wear socks or hose with tight elastic bands.
Check your feet daily and report any concerns or unusual symptoms (cuts, rashes, bruises, swelling, etc.) to our doctors Contact us to make an appointment.
At Podiatry Center of New Jersey our team of doctors treat various conditions such as sports injuries, diabetic foot problems, and pediatric foot conditions, toe deformities, arthritis, nail fungus, arch problems, and heel pain. Equipped with advanced technologies and dedicated staff, our 16 conveniently located offices provide individualized high-quality care for patients across Essex, Hudson, Middlesex, Ocean, Passaic, and Union Counties. For all your foot and ankle problems, contact our Wayne, NJ office at (973) 925-4111 for an appointment.