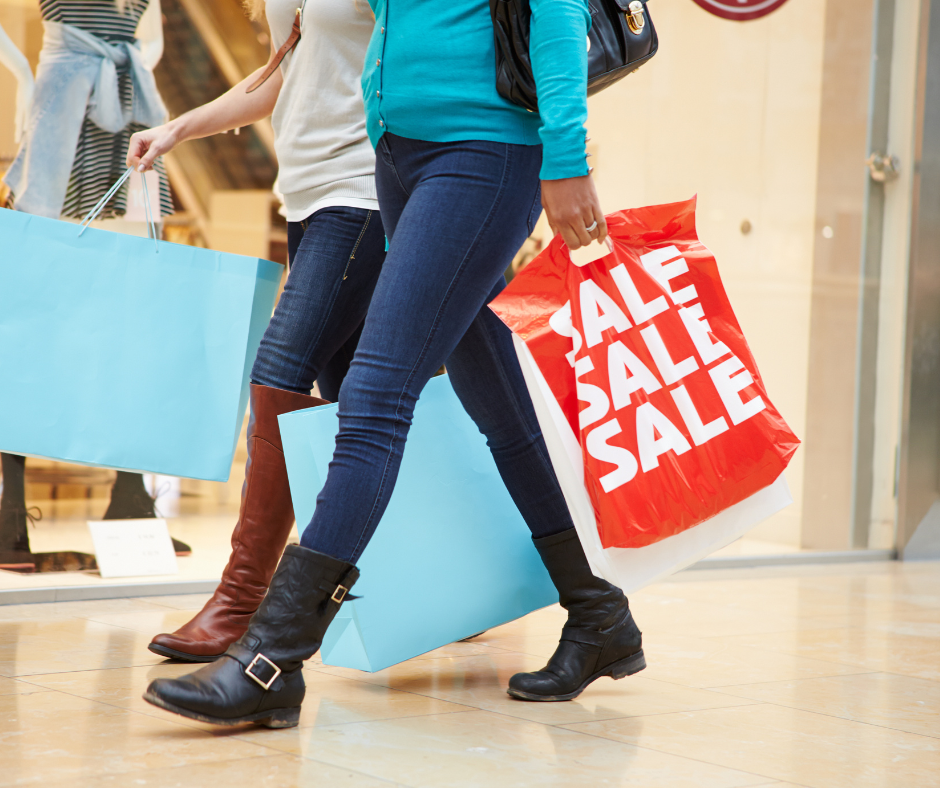 Let's talk turkey about what happens the day after the Thanksgiving feast. At Podiatry Center of New Jersey, we know many of our patients are planning to head out into the frenzy of Black Friday shopping in hopes of snagging a bargain on the best holiday gifts for this year. It's not a good deal, however, if you walk yourself into foot pain that sidelines you for other holiday fun. Below are some do's and don'ts to help you shop but not drop.
Do: choose the most comfortable shoes you own for your shopping excursion. However, make sure they also have good arch support. Ballet flats or other shoes without arch support can leave you with very sore heels and a plantar fasciitis flare up after a long day of being on your feet.
Don't: be concerned with looking festive and fashionable! Cute fashion boots and other seasonal shoes will not give your feet the stamina they need to get through your shopping trip.
Do: plan some stops into your shopping itinerary. If possible, find a place where you can put your feet up for several minutes. This will help reduce the risk of swelling from poor circulation and foot pain.
Do: put some moleskin or a few bandages in your purse or pocket. These will come in handy if you notice your shoe is rubbing on your skin and can prevent a blister from forming if applied in a timely manner. You may want to apply padding proactively before you go to bunions, corns or other vulnerable areas.
Don't: carry too many packages at one time. Even though you're trying to take it easy on your feet, it's worth it to make an extra trip to the car to unload. When your view of the ground in front of you is obscured, you greatly increase your risk of a fall or ankle twisting injury.
Do: check the weather forecast and be aware that the temperature when you finish shopping may have dropped significantly from when you started resulting in slippery surfaces.
Do: contact us if you find that the extra time on your feet during the holidays is causing new foot or ankle pain or exacerbating an existing condition.
At Podiatry Center of New Jersey our team of doctors treat various conditions such as sports injuries, diabetic foot problems, and pediatric foot conditions, toe deformities, arthritis, nail fungus, arch problems, and heel pain. Equipped with advanced technologies and dedicated staff, our 16 conveniently located offices provide individualized high-quality care for patients across Essex, Hudson, Middlesex, Ocean, Passaic, and Union Counties. For all your foot and ankle problems, contact our Wayne, NJ office at (973) 925-4111 for an appointment.