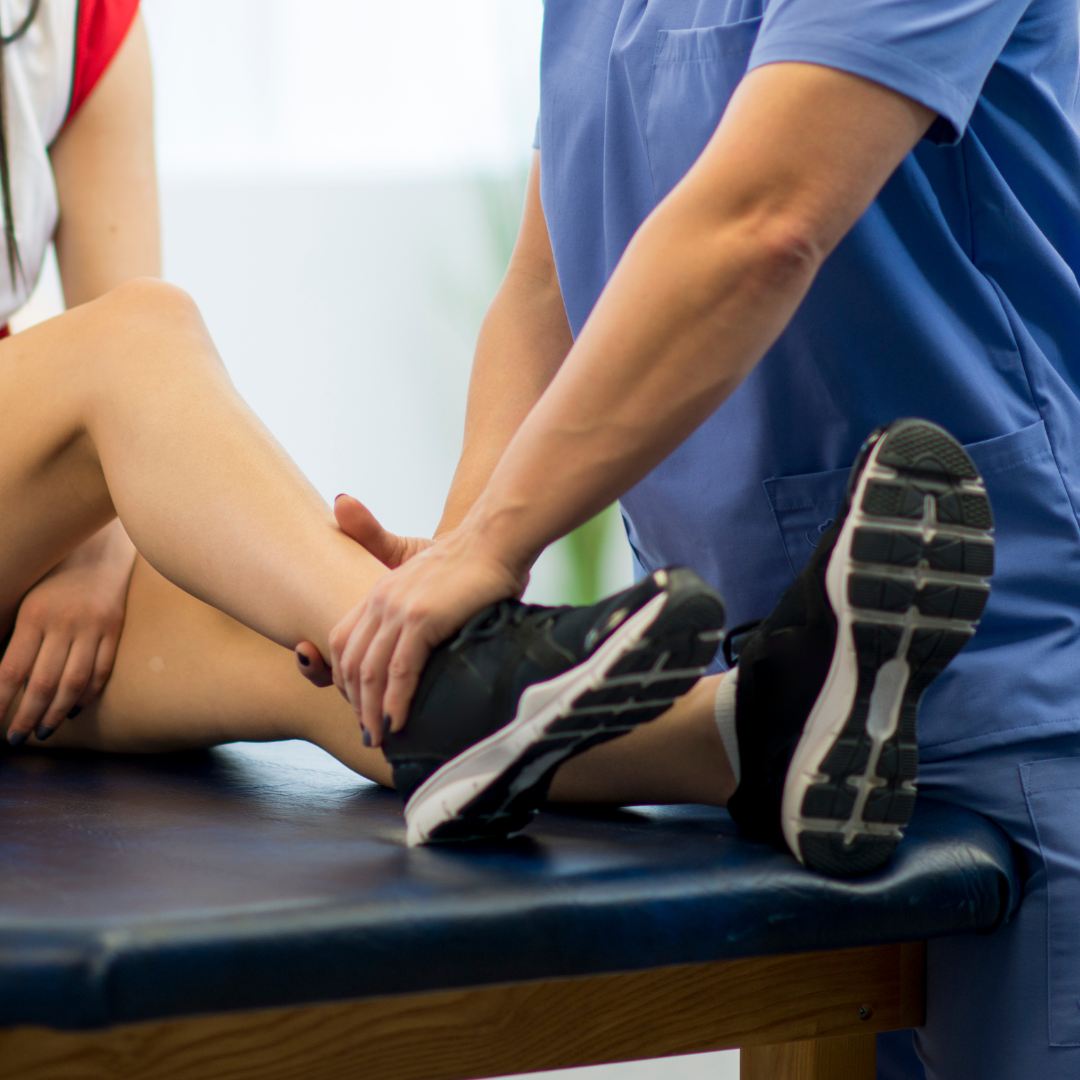 At Podiatry Center of New Jersey, we want to recognize National Athletic Training Month and the important role these health care providers play in youth sports. An athletic trainer (AT for short) can be a partner in helping your child recover from a podiatric injury. Below are five key functions of an AT:
Assess injuries—from ankle sprains to heat stroke, when a player is hurt during a game, match, or meet the AT is first on the scene to evaluate the injury. AT's undergo rigorous health care and clinical training in anatomy, injuries and treatment protocols and will assess whether a player needs to come out and what further medical evaluation and treatment is needed. Athletic trainers are also qualified to provide emergency care such as administering CPR, using a defibrillator, or dealing with a potential spinal injury.
Provide concussion assessment and monitoring—concussions and the long-term damage they can cause have received much attention in recent years. AT's can perform baseline concussion testing on athletes before a season starts which can be a very useful tool in evaluating concussions in the event of injury.
Injury rehab—during and post-treatment the AT is there daily to help your young athlete complete rehab and strengthening exercises and can help coordinate care with the doctor. They develop return-to-play protocols to enable an athlete to get back into the game safely.
Focus on prevention–AT's also provide instruction and tips to athletes on how to prevent injuries and make healthy lifestyle choices such as staying hydrated and eating nutritiously to up their game and protect their bodies.
Advocate for the athlete—remember, the AT is the only one on the field whose sole focus is the health and wellbeing of the athlete. They do whatever is necessary to ensure your child's safety and are a trusted source of support to students.
So, next time you're on the field take a moment to say "thank you" to your school's AT!
At Podiatry Center of New Jersey our team of doctors treat various conditions such as sports injuries, diabetic foot problems, and pediatric foot conditions, toe deformities, arthritis, nail fungus, arch problems, and heel pain. Equipped with advanced technologies and dedicated staff, our 16 conveniently located offices provide individualized high-quality care for patients across Essex, Hudson, Middlesex, Ocean, Passaic, and Union Counties. For all your foot and ankle problems, contact our Wayne, NJ office at (973) 925-4111 for an appointment.