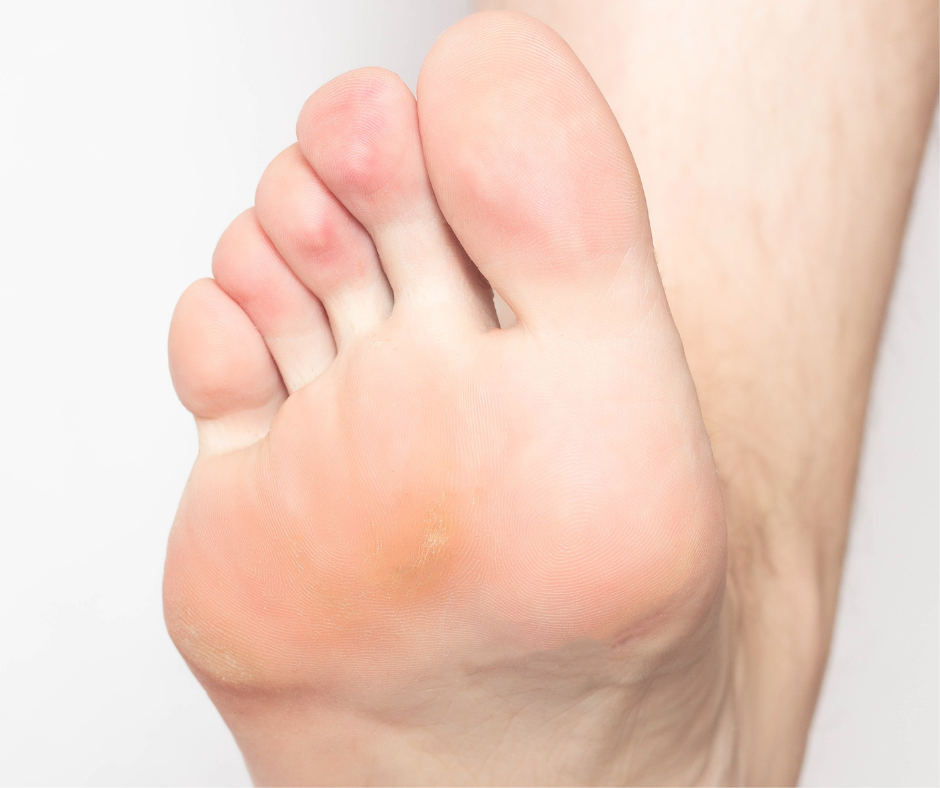 At Podiatry Center of New Jersey, we find that corns and calluses are a problem that many of our patients have. Below is some information about these common conditions and what to do about them.
Your Foot's Protectors
Corns and calluses are similar but different. Both develop as your foot's protective response to ongoing pressure or friction. Calluses appear on the foot as thick patches of skin. Although they look like a skin problem it's really the bone beneath the surface that is the recipient of the pressure. That's why calluses are usually seen on the heels, balls of the foot or big toe, areas that are subject to force and pressure. Corns are typically the result of friction between the skin on your feet and your footwear. They are most often found on the top of the foot or on toes or joints that are misaligned in such a way that they constantly rub up against your shoes. They are often a secondary condition in patients with bunions and hammertoes.
When to See the Podiatrist
Over time, as the layers of protective skin build up, calluses and corns can become painful. In the case of calluses nerves may become inflamed causing fluid filled sacs to form beneath the callus. Corns can start to bleed and there's a risk of them becoming open wounds. For this reason, patients with diabetes or other conditions that cause poor circulation should make an appointment with our team of doctors as soon as they notice a corn or callus forming.
Treatment
If the corn or callus is not painful, you can soak the affected area in warm, soapy water and then, using a pumice stone or foot file, gently rub the skin to remove some of the excess skin. Apply a rich moisturizer afterwards to keep skin soft. Avoid harsh, over-the-counter which may contain chemicals that will burn and damage healthy skin tissue.
The podiatrist may treat your corn or callus in a few different ways depending on the root cause and severity including:
Suggest modifications to footwear.
Custom orthotics to reposition your foot and shift pressure of the affected area
Cortisone shots to lessen pain and inflammation.
Surgery—this is sometimes necessary to if a bone deformity is the source of the callus.
If you are experiencing discomfort from a corn or callus contact us today.
At Podiatry Center of New Jersey our team of doctors treat various conditions such as sports injuries, diabetic foot problems, and pediatric foot conditions, toe deformities, arthritis, nail fungus, arch problems, and heel pain. Equipped with advanced technologies and dedicated staff, our 16 conveniently located offices provide individualized high-quality care for patients across Essex, Hudson, Middlesex, Ocean, Passaic, and Union Counties. For all your foot and ankle problems, contact our Wayne, NJ office at (973) 925-4111 for an appointment.