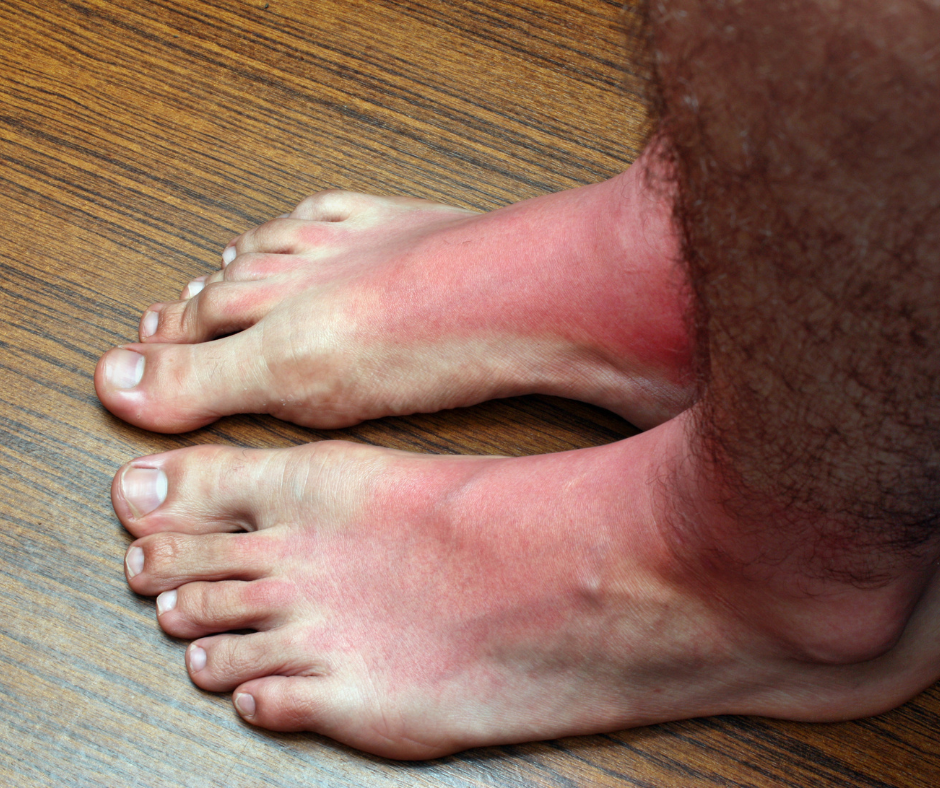 Did you know that getting just one severe, blistering sunburn during childhood or adolescence more than doubles your chances of developing melanoma later in life? Most people are unaware of this fact. At Podiatry Center of New Jersey, we want our patients to get the real facts about the damage UV rays can do to the skin anywhere on your body, including your feet.
Here are some more common myths and misconceptions about sun exposure:
Myth: Low UV index means you won't burn.
FACT: The power of the sun's rays is determined by several factors, such as the time of day, the season of the year, and the geographical location. The UV index rates these factors. The higher the UV index, the faster-unprotected skin will burn. A low index does not mean a low risk for sunburn—just a long time for it to occur.
Myth: I don't burn; I tan, so I'm good.
FACT: Not so much. Your skin type can make you more susceptible to sunburn. Fair-skinned people have less melanin—a pigment that turns skin dark to protect it from the sun's rays. Even if you don't see a burn, UV rays can still cause cellular damage to your skin, leading to cancer.
Myth: I just got a little pink—it's not a bad burn.
FACT: Every burn indicates injured skin, meaning a greater risk of premature aging and skin cancer.
Myth: Tanning beds help protect your skin by gradually exposing it to UV rays.
FACT: Absolutely false! Tanning beds are one of the most dangerous sources of UV radiation. Using a tanning bed even a single time increases your risk for skin cancer.
Myth: Avoiding the sun means missing out on summer fun.
FACT: There are many ways to protect your skin and enjoy all that summer has to offer:
Use a broad-spectrum sunscreen (which protects against UVA and UVB rays) with an SPF of 15 or higher. Reapply every two hours and after swimming. Don't forget to use it on your feet!
Wear protective clothing with SPF and other lightweight fabrics to reduce sun exposure to your skin.
Seek shade for outdoor activities during the hottest times of the day.
At the Podiatry Center of New Jersey, our doctors treat various conditions such as sports injuries, diabetic foot problems, pediatric foot conditions, toe deformities, arthritis, nail fungus, arch problems, and heel pain. Equipped with advanced technologies and dedicated staff, our 16 conveniently located offices provide individualized high-quality care for patients across Essex, Hudson, Middlesex, Ocean, Passaic, and Union Counties. For all your foot and ankle problems, contact our Wayne, NJ office at (973) 925-4111 for an appointment.