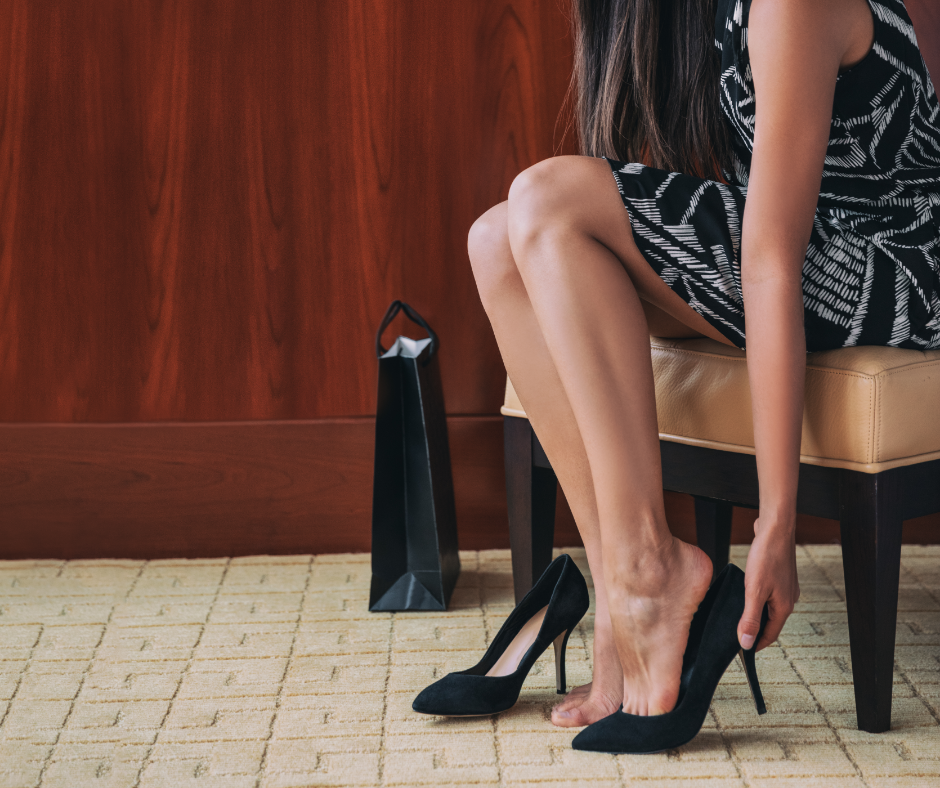 At Podiatry Center of New Jersey, we often see patients with a wide variety of problems, from ball of foot pain to toe deformities that can be traced to too much time spent in high-heeled shoes. This type of footwear distributes the weight of your body unevenly in your feet and puts excessive pressure on your forefeet and toes.
Some of the conditions that can result from frequent high-heel wearing include:
Plantar Fasciitis—high-heels force the weight forward on your foot, which can inflame your arch. When this happens, the plantar fascia—the long band of tissue that runs along the bottom of your foot—can also become irritated, leading to heel pain.
Ingrown Toenails—many high-heeled shoes also feature a narrow, pointy toe box. As toes are squeezed up close to each other, it's easy for an ingrown toenail to form. This painful condition occurs when the nail grows into the skin surrounding the nail bed. In addition to the pain, an ingrown toenail can quickly become infected.
Hammer Toes—when toes are crunched against the front of your shoes for long periods, a toe deformity can occur. The force pressing the toes forwards can cause one or more of them to bend downward in the classic hammer toe position. This will make the toe difficult to straighten and eventually begin to impede your ability to walk properly.
Haglund's Deformity—another deformity that can occur at the back of your heel due to spending too much time in high heels. A bony enlargement can form right above the heel from repetitive friction from the stiff back of a high-heeled pump.
Morton's Neuroma—pressure on the forefoot can also be the source of a neuroma or thickening of a nerve in the bottom of your foot, typically between the third and fourth toes. This may cause a burning sensation or the feeling that there is a pebble in your shoe.
If you find it hard to give up high-heels, consider limiting your time in them. If you notice the symptoms of any of the above conditions, contact us promptly to get them evaluated.
At Podiatry Center of New Jersey, our team of doctors treats various conditions such as sports injuries, diabetic foot problems, pediatric foot conditions, toe deformities, arthritis, nail fungus, arch problems, and heel pain. Equipped with advanced technologies and dedicated staff, our 16 conveniently located offices provide individualized high-quality care for patients across Essex, Hudson, Middlesex, Ocean, Passaic, and Union Counties. For all your foot and ankle problems, contact our Wayne, NJ office at (973) 925-4111 for an appointment.