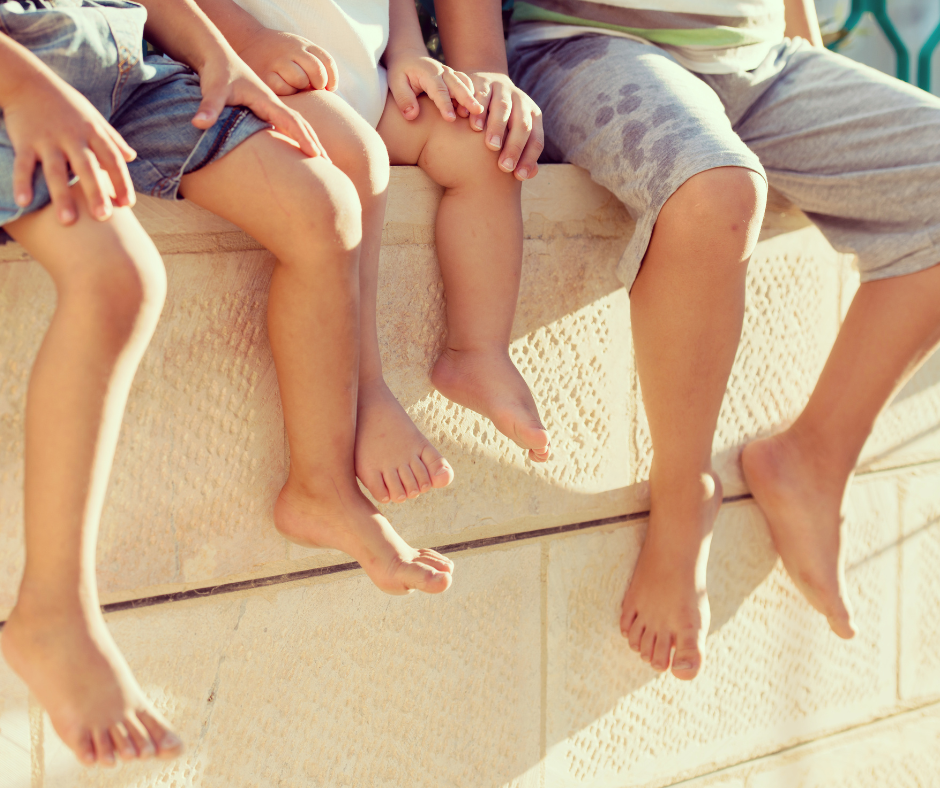 At Podiatry Center of New Jersey, we are committed to providing excellent foot care for your entire family. Many adult foot problems start during childhood. Regarding children's feet, there are some ways that their care is similar to adults, but there are also some critical differences to be aware of.
Basic Pediatric Foot Care
During the first year of life, the size and shape of a baby's foot changes rapidly. What's most important at this stage is to allow a baby to kick and stretch freely and to avoid restrictive shoes or socks that may put pressure on their feet and inhibit growth. As an infant becomes a toddler, it's important not to force them to walk before they are ready. There's a relatively wide range of ages when babies begin to walk: some as early as 9 months, others as late as 15 months. Your child will take their first steps when it's right for their feet. When your child does initially start to walk, you may notice that they have an unusual gait, such as walking pigeon-toed. This is usually something they will outgrow naturally. If, as your child approaches elementary school, you still notice an unusual gait, contacting us for an appointment to evaluate your child's feet is appropriate.
Childhood Foot Concerns
One of the biggest foot issues for children is keeping them in properly fitting shoes! Children's feet can increase by as much as half a size in six months. Young children cannot always articulate that their shoes are too tight. For this reason, you must frequently check that your child's toe is not pressing up against the front of their shoes.
Other pediatric foot tips include:
Keep feet clean and dry.
Teach children not to share shoes, socks, or other items that touch someone else's feet to minimize the risk of fungal infections.
Buy appropriate shoes for sports and recreational activities.
Treat all injuries promptly.
Showing your child that taking good care of their feet is a priority will help them develop positive lifelong habits to help them maintain their podiatric health as adults.
At the Podiatry Center of New Jersey, our team of doctors treats various conditions such as sports injuries, diabetic foot problems, pediatric foot conditions, toe deformities, arthritis, nail fungus, arch problems, and heel pain. Equipped with advanced technologies and dedicated staff, our 16 conveniently located offices provide individualized high-quality care for patients across Essex, Hudson, Middlesex, Ocean, Passaic, and Union Counties. For all your foot and ankle problems, contact our Wayne, NJ office at (973) 925-4111 for an appointment