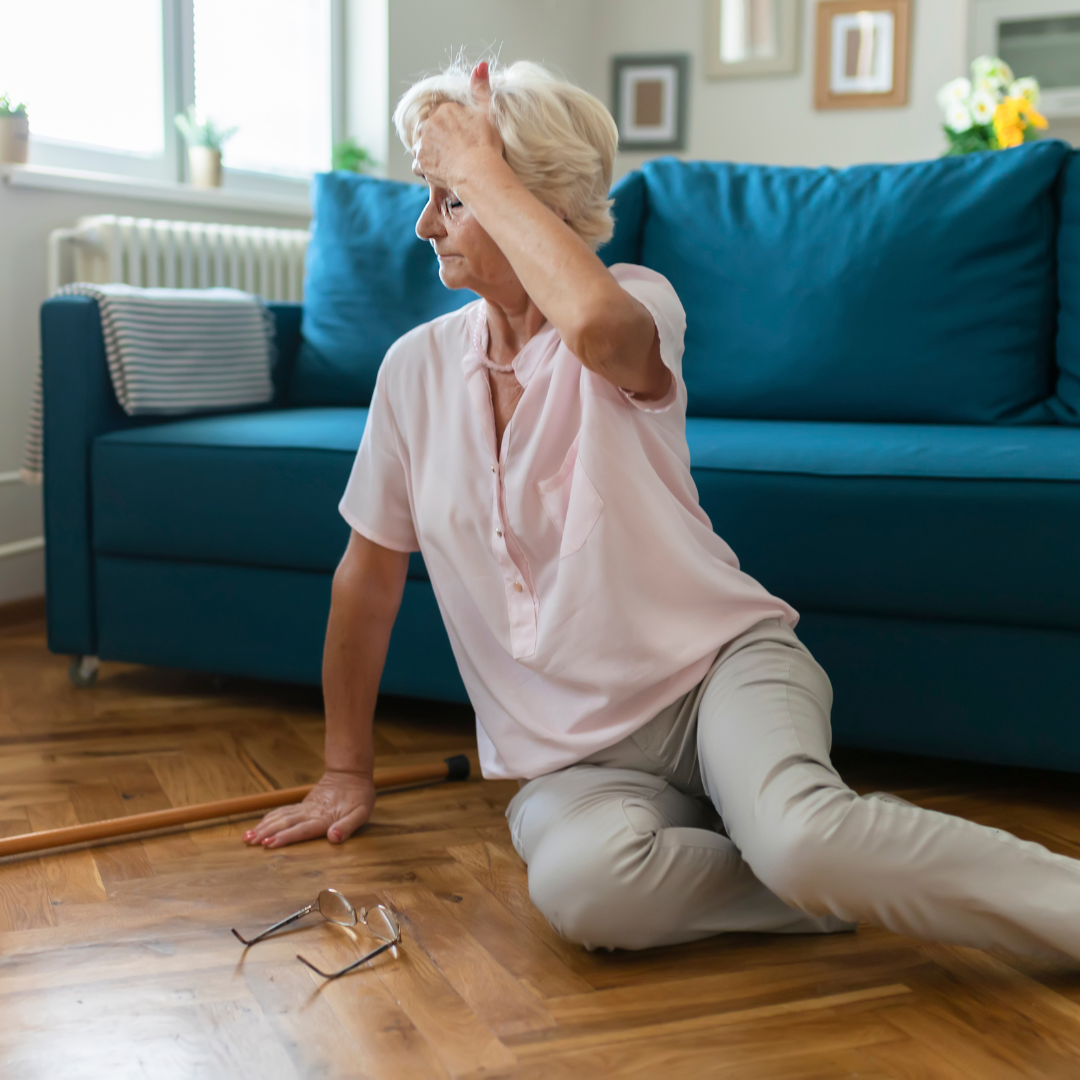 In September, we observe Falls Prevention Month, and here at Podiatry Center of New Jersey, we want to take this opportunity to share some information about this serious threat to the health and well-being of our seniors and offer ways to reduce fall risk.
It's estimated that one in four adults over 65 will suffer a fall each year, and falling once doubles your chances of falling again. Falls are the primary cause of fatal and nonfatal injuries in seniors, resulting in broken hips, traumatic brain injuries, and other serious disabilities. But beyond the physical "fallout," many seniors who fall become fearful and isolate themselves in their homes for fear of another fall. Loss of contact with people and stimulating activities leads to depression and poorer quality of life.
Eliminating the Source of Falls
There are many ways to lower your or a loved one's fall risk. Adding additional safety measures in the home, like grab bars in the bathroom and two handrails on staircases, is obvious. Other risk factors can result in a spill you may not think about. Below are 5 to consider:
Don't miss annual eye exams—Vision can decrease slowly over time. If gradual, the changes may be undetected by the patient but can affect depth perception, peripheral vision, and other parts of your ability to see correctly.
Get your bladder checked—You may be surprised to learn that many falls can be traced to a bladder problem. Needing to get to the bathroom quickly due to a slack bladder muscle can easily lead to a trip and fall. Increases in frequency and urgency of urination need to be evaluated by your physician.
Take a tai chi class—Falls are not part of the normal aging process, but losing some degree of your balance is. You can counteract this, however, with an exercise class, such as tai chi, that is focused on improving balance.
Talk to your pharmacist—Periodic checks on your medication list can help identify drugs or drug interactions that may lead to dizziness or lightheadedness, which can cause a fall.
Get foot pain treated promptly—Foot pain can cause you to alter your gait, which will throw off your balance and increase your chances of falling. Contact us to get any foot pain or discomfort evaluated promptly.
At Podiatry Center of New Jersey, our team of doctors treats various conditions such as sports injuries, diabetic foot problems, pediatric foot conditions, toe deformities, arthritis, nail fungus, arch problems, and heel pain. Equipped with advanced technologies and dedicated staff, our 16 conveniently located offices provide individualized high-quality care for patients across Essex, Hudson, Middlesex, Ocean, Passaic, and Union Counties. For all your foot and ankle problems, contact our Wayne, NJ office at (973) 925-4111 for an appointment.