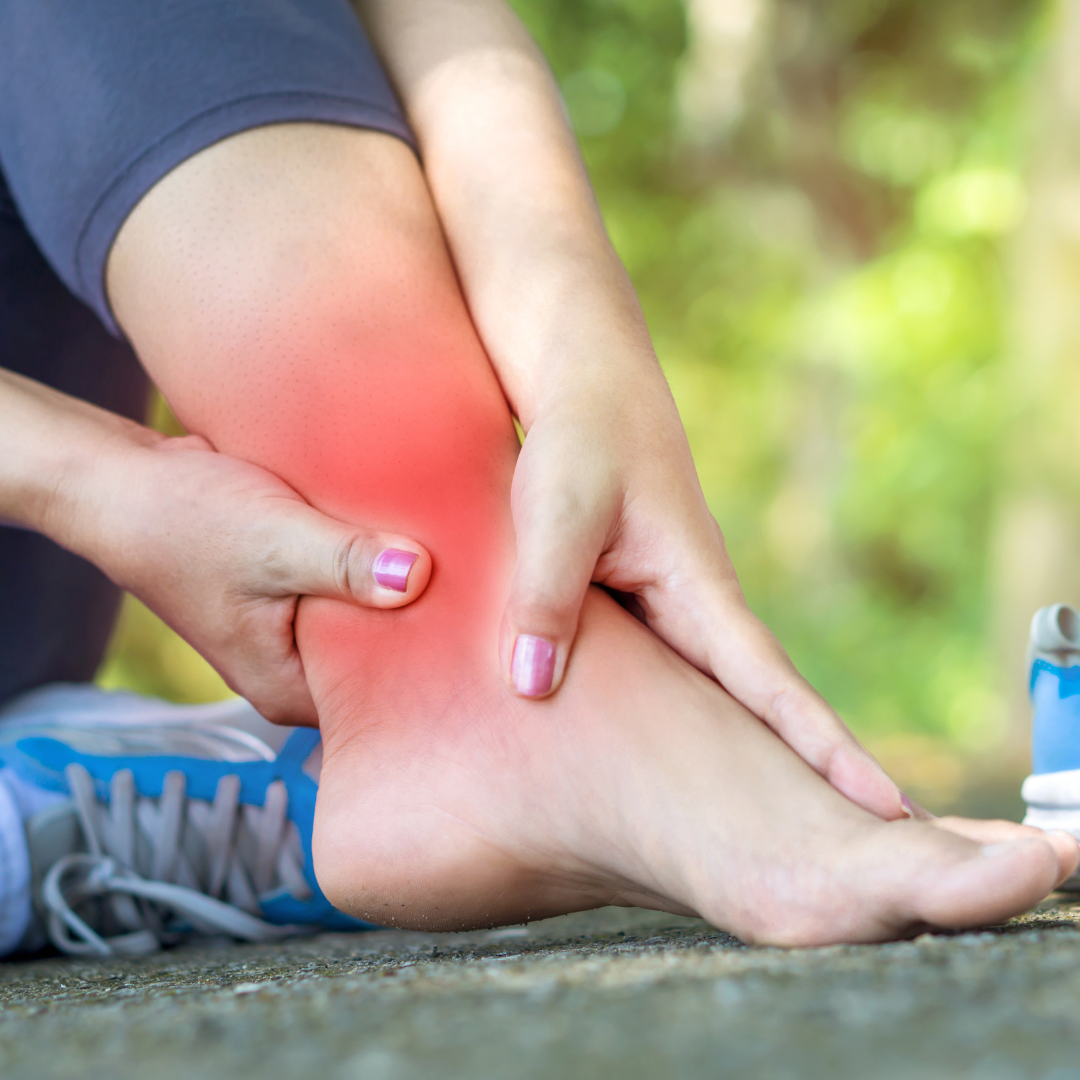 At Podiatry Center of New Jersey, one problem we treat frequently is ankle pain and discomfort. Ankle symptoms can be quite varied. They include pain (sharp and dull aches), swelling, decreased range of motion, and instability. Sometimes, the pain may be intermittent or only happen when you are engaged in a certain activity. This can lead patients to deal with it on their own for a long time. There's no need to suffer needlessly with ankle pain; delaying your appointment could result in a worse injury or condition.
Common Causes of Ankle Discomfort
Your ankle plays a crucial role in your ability to walk and perform daily activities. However, it is a complex structure, which means there are many ways it can become injured and chronic conditions can develop. Some of these include:
Ankle sprains—This is one of the most frequent reasons for ankle pain, swelling, and bruising. Usually, if you have an ankle sprain, ankle twisting occurs, which causes the ligaments to get overstretched. Often, your ankle will swell up. It's also not unusual, however, for symptoms to lessen after 24-48 hours, leading people to think that maybe it wasn't sprained and is now healing. It is also possible to suffer from chronic weak ankles due to one or more sprains in the past, which may mimic the symptoms of a new sprain.
Fractures—These fall into two categories. An acute fracture or complete break (which is the result of an accident or sports injury) or a stress fracture can occur due to repetitive action over time.
Arthritis—Multiple forms of joint disease can affect the ankle. In addition to pain, you may notice stiffness and decreased range of motion.
Tendon issues—Tendons attach muscles to bones. When these become inflamed, a condition called tendonitis can develop. Tendons can also be torn, severely limiting mobility and being quite painful. The Achilles tendon is one commonly associated with ankle issues.
If you are experiencing any pain, swelling, or other issues with your ankle, it's best to contact us and get it evaluated promptly so that the problem can be diagnosed and treated before it worsens.
At Podiatry Center of New Jersey, our team of doctors treats various conditions such as sports injuries, diabetic foot problems, pediatric foot conditions, toe deformities, arthritis, nail fungus, arch problems, and heel pain. Equipped with advanced technologies and dedicated staff, our 16 conveniently located offices provide individualized high-quality care for patients across Essex, Hudson, Middlesex, Ocean, Passaic, and Union Counties. For all your foot and ankle problems, contact our Wayne, NJ office at (973) 925-4111 for an appointment.