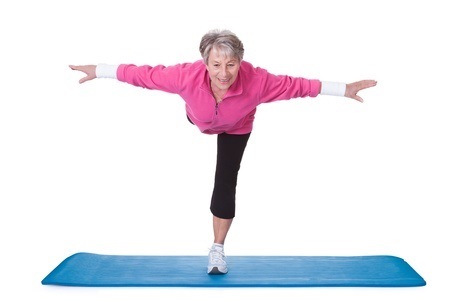 Fall Prevention Awareness Day was the first day of the fall season, which served as an opportunity to educate and raise awareness about risks and prevention related to falls in older adults. With falls being the leading cause of injuries in those over 65, knowing how to reduce your risk of falling is extremely important. One common condition that affects about 54 million people in the US is osteoporosis, a condition that results in low density and weakened bones. People with osteoporosis are susceptible to fractures during a fall, which often result in complications, permanent damage, and even death.
If you have osteoporosis, it is important to take measures to minimize bone loss, as well as to reduce risk of falling:
Make sure your diet includes high amounts of calcium. Kale, yogurt, and broccoli are excellent sources.
Get enough vitamin D through diet, sunlight and/or supplements.
Exercise daily to strengthen your muscles and tissues surrounding your bones, and to improve flexibility and balance.
Make sure your home is safe with plenty of railings, lighting, and no hazards.
Stop smoking.
Do not drink alcohol.
Talk to a doctor about any health concerns that could be causing osteoporosis or any balance-related issues.
Consider custom orthotics like the Moore Balance Brace that can help improve ankle stability.
If you need help figuring out ways to strengthen your feet and ankles or suspect a fracture, see a foot care specialist to discuss your concerns. At Podiatry Center of New Jersey, located in Wayne, board-certified podiatrist Dr. Russell Samofal is experienced in all aspects of podiatric care. Dr. Samofal and his friendly staff help patients daily with senior foot care, diabetic foot problems, toe deformities, and injuries with compassion and care. If you are looking for quality foot care, contact us or call (973) 925-4111 to schedule an appointment today! Our office is conveniently located to serve Morris, Passaic, Bergen and Essex counties.