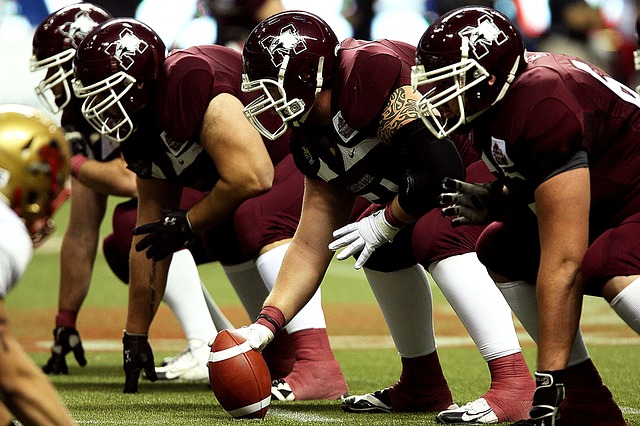 Football season has officially started! The very popular high-contact sport is known for causing many injuries, both in the pro and amateur leagues. In fact, according to the U.S. Consumer Product Safety Commission, a whopping 396,495 people were treated in hospital emergency rooms across the US in 2015 for football injuries.
Sports related foot and ankle injuries can be very severe compared to other injuries resulting from accidents or daily activities, so preventing them is a an important part of training. Just a couple weeks ago during a preseason game, New York Giants' Nikita Whitlock suffered a foot injury that leaves him out for the rest of the season. Common foot and ankle injuries include:
Even though there's no way to guarantee completely avoiding an injury, there are many ways to help prevent these types of injuries.
Maintain fitness – Preparing yourself for the season through wellness checks are important to make sure you are in good enough shape.
Use the necessary safety gear and equipment properly to protect yourself from the aggressive nature of the sport.
Consistently warm up and stretch before training, and cool down afterwards.
Stay hydrated throughout practice and games.
Participate in strength training programs that develop strong calves and ankles, as well as balance and coordination.
Whether you're a child starting football for the first time or a seasoned athlete, these tips can help maintain good foot and ankle health so that you can enjoy the game for many years. If you experience any pain or discomfort though, always see an experienced podiatrist for a diagnosis.
At Podiatry Center of New Jersey, Dr. Russell Samofal is highly trained in treating sports injuries and can help you get back on your feet. Dr. Samofal is board-certified, and treats a wide variety of conditions, including plantar fasciitis, toe deformities, diabetic foot problems, and nail fungus. Our Wayne office is equipped with modern technology and serves Morris, Passaic, Bergen and Essex counties. Please contact us or call (973) 925-4111 to schedule an appointment today!