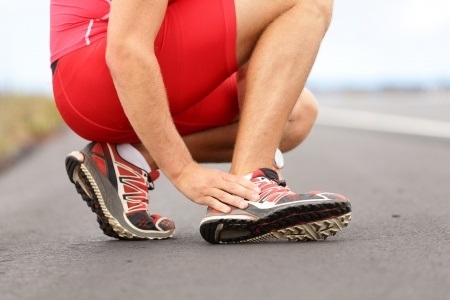 We often forget how much we rely on our feet and ankles in our everyday movements until we have an injury and can feel the pain and discomfort. Our ability to jump, run, and walk relies heavily on our Achilles tendon, which is the large tendon behind our heel that attaches to the calf muscles. When this tendon becomes overused or injured, usually as a result of changing the intensity of exercise, Achilles tendinitis can develop.
What is Achilles Tendinitis?
Tendonitis in the Achilles results in:
swelling
pain
stiffness
tenderness
Cause and Treatment
Achilles tendinitis is common in runners or in people who engage in repetitive exercise that can easily overload the tendon. Ignoring the initial mild ache and continuing to exercise can quickly aggravate the condition. There are varying ways a podiatrist may treat the tendinitis, so always consult with a board-certified foot care specialist if you notice any signs. At Podiatry Center of New Jersey, located in Wayne, NJ, Dr. Russell Samofal may use X-rays and other diagnostic tests to determine your exact condition so that he can come up with the best treatment for you.
These may include:
Rest
Hot and cold therapies
Compression and elevation
Physical therapy exercises and stretches for the heel and calf
Using custom orthotics
Doing low-impact activities like swimming
Surgery, for severe or torn Achilles
Don't let your tendinitis worsen. If you have any pain or discomfort in your foot, contact us online or call us at (973) 925-4111 to schedule an appointment! Our friendly podiatrist and staff will make sure you can get back on your feet and can help you prevent future injuries. Whether you have a sports injury, diabetic foot problem, nail fungus, or need surgery, Podiatry Center of New Jersey has the advanced technologies and expertise to help! We serve patients all across Morris, Passaic, Bergen and Essex counties.