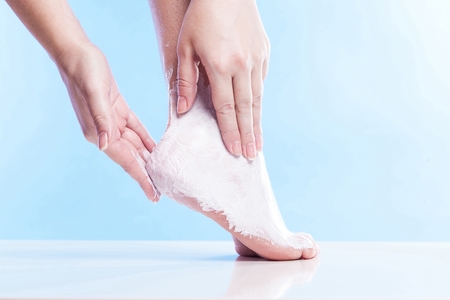 The winter weather often leads to dry, parched skin that can be unsightly and uncomfortable. Your heels are especially susceptible to cracking, especially if you have diabetes, calluses or other skin conditions. Home remedies are usually enough to improve cracked heels, but severe conditions and those who have diabetes should consult with a foot care specialist for the best treatment.
What causes cracked heels?
Dry, cold climates
Standing for long periods of time
Increased weight, such as during pregnancy
Circulatory issues
Fungal infections, psoriasis, or other skin conditions
Unhealthy diet – mineral deficiency
How to find relief for cracked heels:
Moisturize with a thick ointment, or oil-based balm twice a day
Use a pumice stone to rub the thickened areas of skin
Stay hydrated
Protect feet with socks
Increase your intake of essential fatty acids
In most cases, these home remedies can improve cracked heels, but if your heels bleed or become infected and painful, a podiatrist can help you recover more quickly, safely, and effectively. Podiatrists can help remove excess skin that may be contributing to your skin cracking, and suggest topical creams that can help keep your skin smooth and moist!
At Podiatry Center of New Jersey, Dr. Russell Samofal and his dedicated staff help patients from all across Morris, Passaic, Bergen and Essex counties with all types of foot and ankle issues. Advanced technologies and techniques are used to accurately diagnose and treat conditions like heel pain, sports injuries, diabetic foot problems, nerve issues, nail fungus, pediatric foot problems, toe deformities, and arthritis. Please contact our office, conveniently located in Wayne, at (973) 925-4111 to schedule an appointment today!