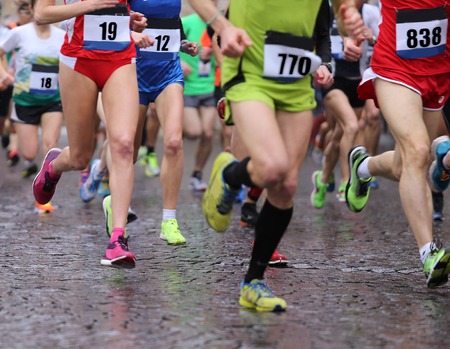 There are many reasons why people sign up for marathons. Often for a personal challenge, a healthier lifestyle, from inspiration by friends or family, or for an important cause. No matter what the reason, preparing for a marathon may seem like a daunting and challenging task, especially if it's your first. Luckily, there are many tried and true ways of training yourself mentally and physically for the big day. Follow these tips for a successful race!
Start early and slow – Training your body for a marathon is no easy feat and requires ample time to build up your strength and mileage to complete 26.2 miles. Give yourself time to increase consistency and confidence.
Build your weekly mileage – Beginners may be tempted to run as many miles at once, but doing it slowly and consistently is important. Aim to run 3-5 times a week and never increase your mileage by more than 10 percent each week.
Incorporate long runs – Build up to doing longer runs every week or so to get your body adjusted.
Take recovery seriously – Allowing your body to rest and recover will prevent burnout and injuries, so take a few days off running per week, and every few weeks plan to scale your long run mileage.
Work on your speed – Practicing tempo runs, where you up your pace for 4-10 miles at a time can help make the slower marathon pace seem easier.
Eat right and hydrate – Your body needs the appropriate hydration and nutrients to sustain running for long periods, so be sure to nourish your body with water, carbohydrates, iron and protein on a regular basis. Practice running with a hydration pack/belt, or plan your runs to pass water fountains.
You may experience aches and injuries during your training so it is important to see a board-certified podiatrist to maintain optimal foot health. Dr. Russell Samofal at Podiatry Center of New Jersey provides quality podiatric care for many athletes and addresses common issues like sprains, fractures, plantar fasciitis, tendinitis, and shin splints. Contact our Wayne office at (973) 925-4111 for an appointment!