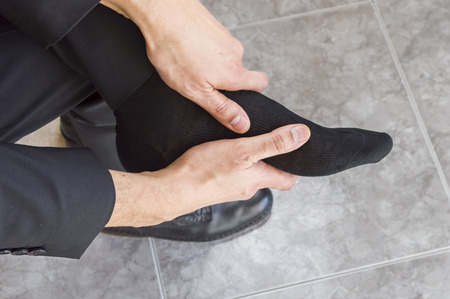 Pain on the bottom or back of your heel it is not always indicative of a major problem since it can often be traced to something as simple as excess pressure from tightly fitting shoes. Removing the source of the rubbing by switching to softer shoes will solve the problem. But because heel pain can be caused by other issues that are much more serious, you should never ignore heel pain. Seek treatment for pain that doesn't subside after a few days.
Some of the many causes of heel pain include the following:
Many causes of heel pain have similar symptoms, so see your foot doctor to find out what is actually causing your heel pain. At Podiatry Center of New Jersey, Dr. Russell Samofal treats a variety of conditions such as sports injuries, diabetic foot problems, pediatric foot conditions, toe deformities, arthritis, nail fungus, arch problems and heel pain. Equipped with advanced technologies and a dedicated staff, Podiatry Center of New Jersey provides individualized high quality care for patients all across Morris, Passaic, Bergen and Essex counties. For all your foot and ankle problems, contact our Wayne office at (973) 925-4111 for an appointment.