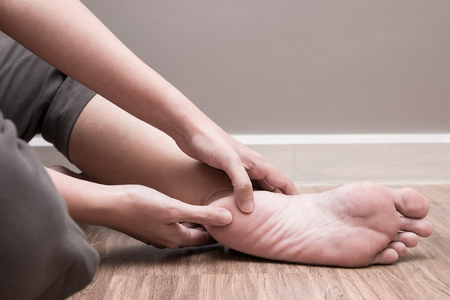 A type of tendonitis that is sometimes overlooked as the cause of foot and ankle pain is peroneal tendonitis that affects the two tendons that run along the outside of the foot. This condition is sometimes diagnosed as plantar fasciitis by physicians, which is why you should always see your foot care specialist first. These tendons provide support to the foot muscles that control the rolling of your foot to the outside when standing and walking, and also provide support to the arch.
The constant stress from daily activities and exercise can magnify over time causing these two tendons (the peroneal longus and peroneal brevis) to become very irritated and inflamed, often making it difficult or impossible to bear weight for some time until the tendons heal. Fortunately this condition usually responds well to rest and recuperation, and healing will occur more rapidly than in cases of plantar fasciitis. In severe incidents, tendons may become partially or completely detached from the bone, which may happen in concordance with a severe ankle sprain.
The symptoms of peroneal tendonitis are experienced in the ankle and along the bottom of the foot. And since it can mimic other conditions, you should get the correct diagnosis from your foot care professional to receive the correct treatment. It's also possible that a dislocation of the tendons could occur, causing the foot to become unstable, and without proper treatment additional problems with your arch may occur.
If you are suffering with the pain of peroneal tendonitis, contact your foot doctor. At Podiatry Center of New Jersey, Dr. Russell Samofal treats a variety of conditions such as sports injuries, diabetic foot problems, pediatric foot conditions, toe deformities, arthritis, nail fungus, arch problems and heel pain. Equipped with advanced technologies and a dedicated staff, Podiatry Center of New Jersey provides individualized high quality care for patients all across Morris, Passaic, Bergen and Essex counties. For all your foot and ankle problems, contact our Wayne office at (973) 925-4111 for an appointment.