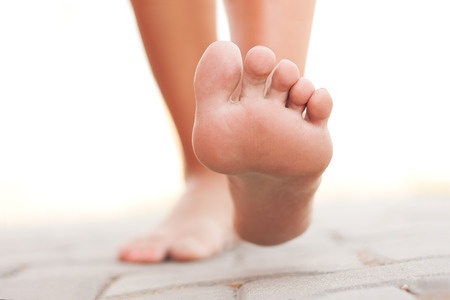 The best way to keep your feet happy and healthy after all the walking, running, climbing, dancing and standing they do for you every year is to take some proactive steps to keep them in tip-top shape. Don't wait until you have a foot or ankle problem, when you can avoid many of these problems with proper preventative foot care.
4 great tips for keeping your feet happy and healthy:
Good hygiene—It's very important to keep your feet clean by washing your feet daily with warm soap and water. Drying is also very important to avoid infections, since bacteria and fungi like moist environments. Drying powder with antimicrobials is an excellent way to keep infections at bay.
Foot inspections—While everyone can benefit from a daily or at least weekly foot inspection, it's especially important for patients with diabetes to perform daily foot inspections. Check for bruises, blisters, and cuts, being certain to look between the toes and on the bottoms of your feet. Use a mirror to help with the inspection. Carefully inspect your toenails for fungal nail infections or any ingrown toenails. Keep an eye on developing foot deformities like hammertoes and bunions, since early detection and treatment will decrease the severity as well as future complications.
Proper toenail trimming—Try to trim your toenails as straight across as possible. Don't cut them too short so they won't be able to easily grow into the skin on the edge of your nail.
Properly-fitted shoes, arch supports, and orthotic inserts—Your shoes should be supportive with plenty of room in the toe box so your toes can move and so deformities like bunions won't rub against the inside. A computerized gait analysis can be done by your foot doctor to help determine what foot support is best for you. Custom orthotic inserts, braces, and arch supports will help treat and avoid many foot and ankle problems.
Keep your feet happy and healthy with regular visits to your podiatrist. At Podiatry Center of New Jersey, Dr. Russell Samofal treats a variety of conditions such as sports injuries, diabetic foot problems, pediatric foot conditions, toe deformities, arthritis, nail fungus, arch problems and heel pain. Equipped with advanced technologies and a dedicated staff, Podiatry Center of New Jersey provides individualized high-quality care for patients all across Morris, Passaic, Bergen and Essex counties. For all your foot and ankle problems, contact our Wayne office at (973) 925-4111 for an appointment.