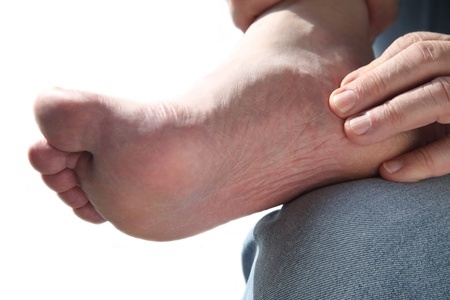 The largest tendon in your body is the Achilles tendon that is easily identified by its thick, cord-like appearance at the top of the back part of your heel. A severe injury to this tendon can cause considerable pain and discomfort, but probably not as bad as having an arrow shot into it. This tendon can become severely injured in a variety of ways causing the condition known as Achilles heel (tendonitis).
High-stress sports like basketball, football, tennis, and lacrosse put exceptional stress on the feet, and, in particular, the Achilles tendon that is required for short starts and stops. It is during these maneuvers that the tendon can actually snap or tear causing a loud popping sound, followed by the sufferer cringing in pain while rolling on the floor.
A severe injury to your Achilles tendon is likely to include the following painful symptoms:
The sound of the tendon breaking or tearing can often be easily heard
You will not be able to walk normally or bend your foot properly
The intense pain and swelling in your heel area will take time to subside
Don't try standing on your toes since this will be difficult and may exacerbate an Achilles tendon tear
Treatment for Achilles Heel
Conservative treatments include rest, icing, compression, and elevation. This will provide relief for a minor injury to the tendon, but for more severe injuries the tendon will need to be repaired or reattached.
If you are experiencing pain from an Achilles tendon injury, see your podiatrist for proper diagnosis and care. At Podiatry Center of New Jersey, Dr. Russell Samofal treats a variety of conditions such as sports injuries, diabetic foot problems, pediatric foot conditions, toe deformities, arthritis, nail fungus, arch problems and heel pain. Equipped with advanced technologies and a dedicated staff, Podiatry Center of New Jersey provides individualized high-quality care for patients all across Morris, Passaic, Bergen and Essex counties. For all your foot and ankle problems, contact our Wayne office at (973) 925-4111 for an appointment.