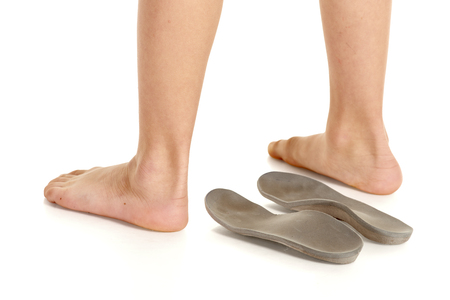 A main cause of injury in people over 65 is from falling, so knowing how to reduce the likelihood of falling is essential to staying healthy and active as you get older. Many older individuals also suffer from a condition called osteoporosis which causes a weakening of the bones and makes them more likely to break in a fall.
Reducing bone loss through proper diet and exercise as you age and reducing the risk of falling are essential for maintaining optimum health as you enter the final chapters of your life.
Some great tips to prevent falls include the following:
The proper shoes and custom orthotic inserts—Your foot doctor can help you with proper shoe selection and the use of custom orthotics that can improve foot and ankle stability.
Get enough calcium in your diet—Eat a diet rich in kale, cauliflower, and broccoli to help increase your calcium levels.
Exercise regularly—Strengthening the muscles, tissues and tendons surrounding your foot and ankle bones will increase stability and reduce the chances of falling.
Install safety devices in the home—Installation of safety railings, lighting, and the removal of tripping hazards like area rugs will help to make your home much safer.
Avoid drinking alcohol—Beverages containing alcohol cause dehydration and instability that can lead to a bad fall.
For help choosing the right shoes and orthotic inserts, contact your foot care professional. At Podiatry Center of New Jersey, Dr. Russell Samofal treats a variety of conditions such as sports injuries, diabetic foot problems, pediatric foot conditions, toe deformities, arthritis, nail fungus, arch problems and heel pain. Equipped with advanced technologies and a dedicated staff, Podiatry Center of New Jersey provides individualized high quality care for patients all across Morris, Passaic, Bergen and Essex counties. For all your foot and ankle problems, contact our Wayne office at (973) 925-4111 for an appointment.