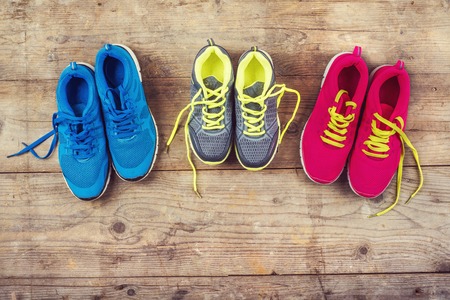 The precise supportive characteristics and proper fitting of athletic footwear are essential for maintaining your foot and ankle health in your chosen activity. In fact, properly-fitted footwear can also treat problems with your knees, hips, and back by improving total spinal alignment.
To help choose the most appropriate and properly fitted athletic footwear, follow these tips:
Buy the right shoe for the activity—The footwear for playing tennis has more lateral support than running shoes. And running shoes will have more robust cushioning in the heel area. So always get an athletic shoe based on the activity. Cross trainers, for example, can be used for a variety of different activities.
Choose a shoe store with helpful staff—Since you don't know exactly what you are getting if you buy shoes online, it's best to visit a store with a wide inventory and knowledgeable and helpful staff to get your feet properly measured and fitted.
Predetermine your foot type with your podiatrist—Your foot doctor can determine what your pronation problems are and if you have high, flat, or normal arches using a computerized gait analysis.
Footwear should be supportive yet comfortable—Your new shoes should feel comfortable as soon as you put them on and should not require a "breaking in" period. Shoes should have enough room in the toe box so your toes can move without rubbing. You should also have about a quarter-inch of space in the front of your longest toes.
The proper athletic footwear can help prevent and treat a variety of conditions including shin splints, bunions, and plantar fasciitis, just to name a few.
For help determining your foot type and which athletic shoes are right for you, make an appointment with your foot doctor. At Podiatry Center of New Jersey, Dr. Russell Samofal and Dr. Dolan Chowdhury treat a variety of conditions such as sports injuries, diabetic foot problems, pediatric foot conditions, toe deformities, arthritis, nail fungus, arch problems and heel pain. Equipped with advanced technologies and a dedicated staff, Podiatry Center of New Jersey provides individualized high-quality care for patients all across Morris, Passaic, Bergen and Essex counties. For all your foot and ankle problems, contact our Wayne office at (973) 925-4111 for an appointment.