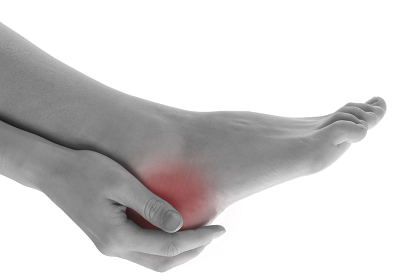 Haglund's deformity is characterized by a bony protrusion that forms on the heel at the location where the Achilles tendon inserts at the heel bone. The condition often occurs in people who frequently wear tight-fitting shoes like high heels, which is why it is also called the pump bump.
People who have high arches and pronation problems are also more susceptible to developing this condition.
Initial treatments for this deformity include the use of heel pads to isolate the area and help prevent more rubbing. Wearing sandals or backless shoes may also help relieve symptoms like blisters, redness, and swelling. Using a cold compress will help reduce irritation.
Other treatments for Haglund's deformity include the following:
Custom orthotic shoe inserts and properly fitted shoes—These inserts can be used to redirect stress and pressure away from the heel area and will also help with pronation problems.
Topical and oral medications—A pain-relieving lotion can be applied directly to the heel area or taken orally.
Wear a specially designed boot—A rigid boot that immobilizes and isolates the heel area may be required to prevent continued irritation and to allow for proper healing to occur.
If you have a bump on your heel that is getting increasingly painful, seek the advice of your foot doctor for the proper treatment. At Podiatry Center of New Jersey, Dr. Russell Samofal and Dr. Dolan Chowdhury treat a variety of conditions such as sports injuries, diabetic foot problems, pediatric foot conditions, toe deformities, arthritis, nail fungus, arch problems and heel pain. Equipped with advanced technologies and a dedicated staff, Podiatry Center of New Jersey provides individualized high-quality care for patients all across Morris, Passaic, Bergen and Essex counties. For all your foot and ankle problems, contact our Wayne office at (973) 925-4111 for an appointment.