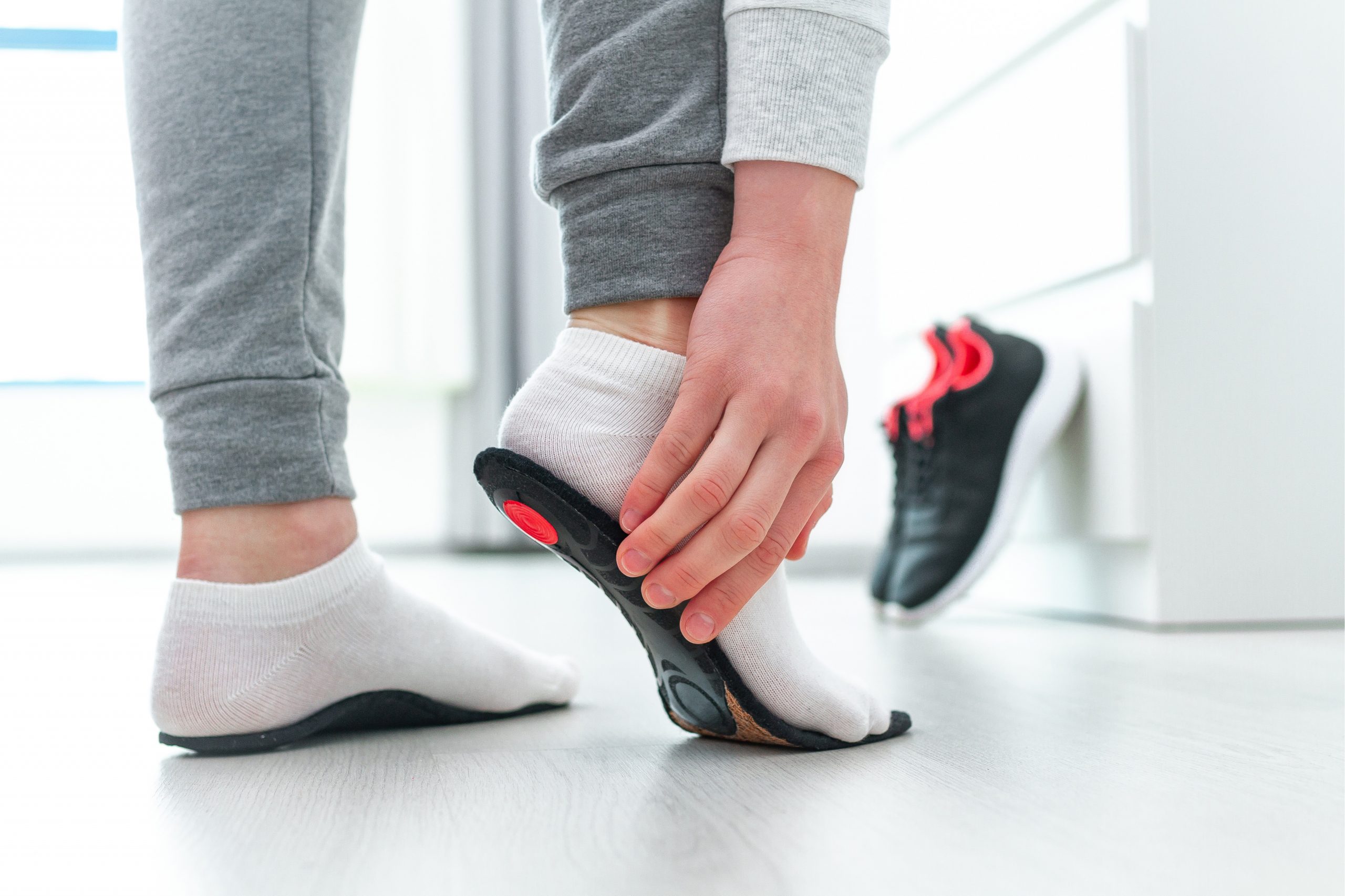 Taking good care of your feet and ankles with the right shoes and orthotics will not only help prevent injuries and diseases. You will also improve your gait mechanics and spinal alignment, thereby improving your knee, hip, and back health at the same time.
3 great ways to keep your feet in top shape include the following:
Get your shoes properly fitted—Your feet tend to expand as you age, so it's very important to have them measured each time you buy footwear. Shoes that are too tight or too loose can contribute to many foot and ankle problems. Choose shoes with a lower heel cup and wider toe box to allow your toes room to move without rubbing and to provide space for orthotics.
Use custom orthotics—Support your arches with custom-fitted inserts. Orthotic inserts have a wide variety of uses including metatarsal dome support that can help treat hammertoes and other deformities.
Reduce your weight—If you are heavy, the extra weight you are carrying is concentrated in your feet and ankles with every step you take. Each pound of body weight exerts over three pounds of stress and pressure on your feet and ankles.
If you would like assistance with choosing the right shoes and custom orthotics, see your foot doctor. At Podiatry Center of New Jersey, Dr. Russell Samofal, Dr. Dolan Chowdhury, Dr. Jaclyn Ramirez, Dr. Magdalena Marcinek, and Dr. Chris A. Obiarinze treat a variety of conditions such as sports injuries, diabetic foot problems, pediatric foot conditions, toe deformities, arthritis, nail fungus, arch problems and heel pain. Equipped with advanced technologies and a dedicated staff, Podiatry Center of New Jersey provides individualized high-quality care for patients all across Morris, Passaic, Bergen and Essex counties. For all your foot and ankle problems, contact our Wayne office at (973) 925-4111 for an appointment.