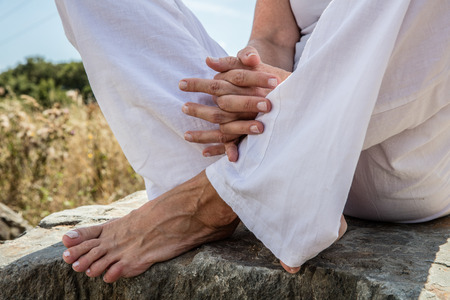 Your body can really take a beating over the years, and as you age your feet and ankles become more susceptible to a wide variety of problems and conditions that can cause foot pain and discomfort. While the effects of aging can be slowed down and mitigated with proper foot and ankle care, you should expect some serious age-related foot and ankle problems nonetheless.
3 common age-related problems with the feet and ankles include the following:
Various types of arthritis—Osteoarthritis is perhaps the most problematic and is caused by the decrease in the cushioning cartilage between the joints. Gouty arthritis is a particularly painful form of arthritis that is exacerbated by poor diet and excessive alcohol consumption. Arthritis can also increase the severity of joint problems and toe deformities like hammertoes and bunions.
Skin anomalies—Lesions, corns and calluses are more likely to appear on the feet as you age. While most lesions are benign moles, warts, or other skin anomalies, they can also be cancerous so be sure to have them evaluated by your podiatrist.
Swelling in the feet and ankles—Edema is fluid retention in the hands, feet, and ankles that is often increased due to hormonal imbalance that occurs during aging. Venous circulation problems including peripheral artery disease (PAD) can also contribute to this swelling.
You should always have your foot and ankle problems evaluated and treated by your foot doctor to decrease complications and help prevent further injuries, especially when you are getting on in years. At Podiatry Center of New Jersey, Dr. Russell Samofal, Dr. Dolan Chowdhury, Dr. Jaclyn Ramirez, Dr. Chris A. Obiarinze, Dr. Eric Freiler, and Dr. Meltem Ates treat a variety of conditions such as sports injuries, diabetic foot problems, pediatric foot conditions, toe deformities, arthritis, nail fungus, arch problems and heel pain. Equipped with advanced technologies and a dedicated staff, Podiatry Center of New Jersey provides individualized high quality care for patients all across Morris, Passaic, Bergen and Essex counties. For all your foot and ankle problems, contact our Wayne office at (973) 925-4111 for an appointment.