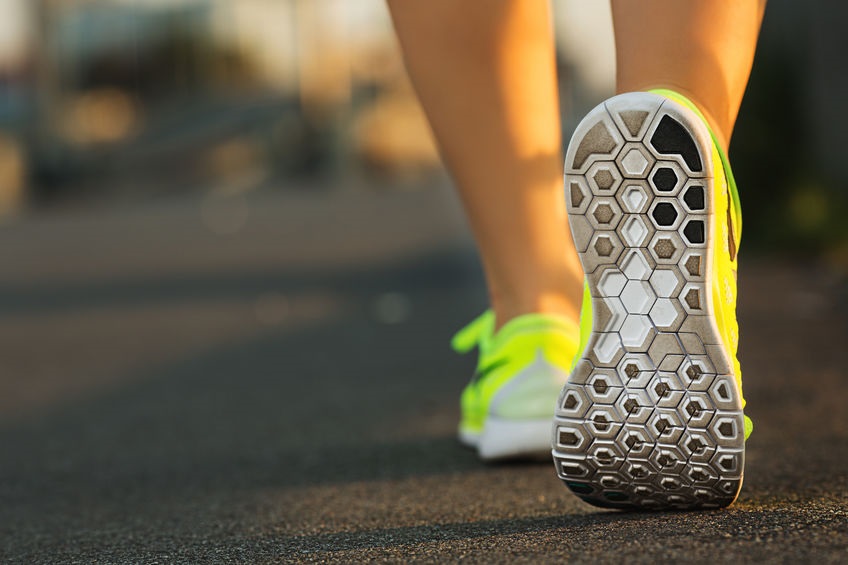 Now that we're all carefully and diligently heading into the great outdoors again, taking a nice long run may be in order. But first, you have to make sure you have the right running shoes that are properly fitted to help avoid ankle pain and injuries like plantar fasciitis and Achilles tendonitis.
Choosing the right running shoes and getting a proper fit are essential for the health of your feet and ankles as well as for your knees, hips, and back.
Be sure to get your feet properly measured and fitted and try on footwear towards the end of the day when your feet are fully expanded.
Here are some more tips for getting a properly fitted and appropriate running shoe:
Choose the right type of running shoe—Running shoes come in road-running, trail-running and cross-training varieties, and the shoes may have motion control, stability enhancers, and offer extra heel and ball of the foot cushioning.
Get a computerized gait analysis —With a complete foot exam and computerized gait analysis your foot doctor can determine your foot type and if you have pronation issues that need correcting.
Try custom orthotic inserts—The fit of your shoes can be fine-tuned with custom orthotics which are used to treat many foot and ankle problems.
For more help with choosing the proper footwear, contact your podiatrist. At Podiatry Center of New Jersey, Dr. Russell Samofal, Dr. Dolan Chowdhury, Dr. Jaclyn Ramirez, Dr. Chris A. Obiarinze, Dr. Eric Freiler, and Dr. Meltem Ates treat a variety of conditions such as sports injuries, diabetic foot problems, pediatric foot conditions, toe deformities, arthritis, nail fungus, arch problems and heel pain. Equipped with advanced technologies and a dedicated staff, Podiatry Center of New Jersey provides individualized high quality care for patients all across Morris, Passaic, Bergen and Essex counties. For all your foot and ankle problems, contact our Wayne office at (973) 925-4111 for an appointment.