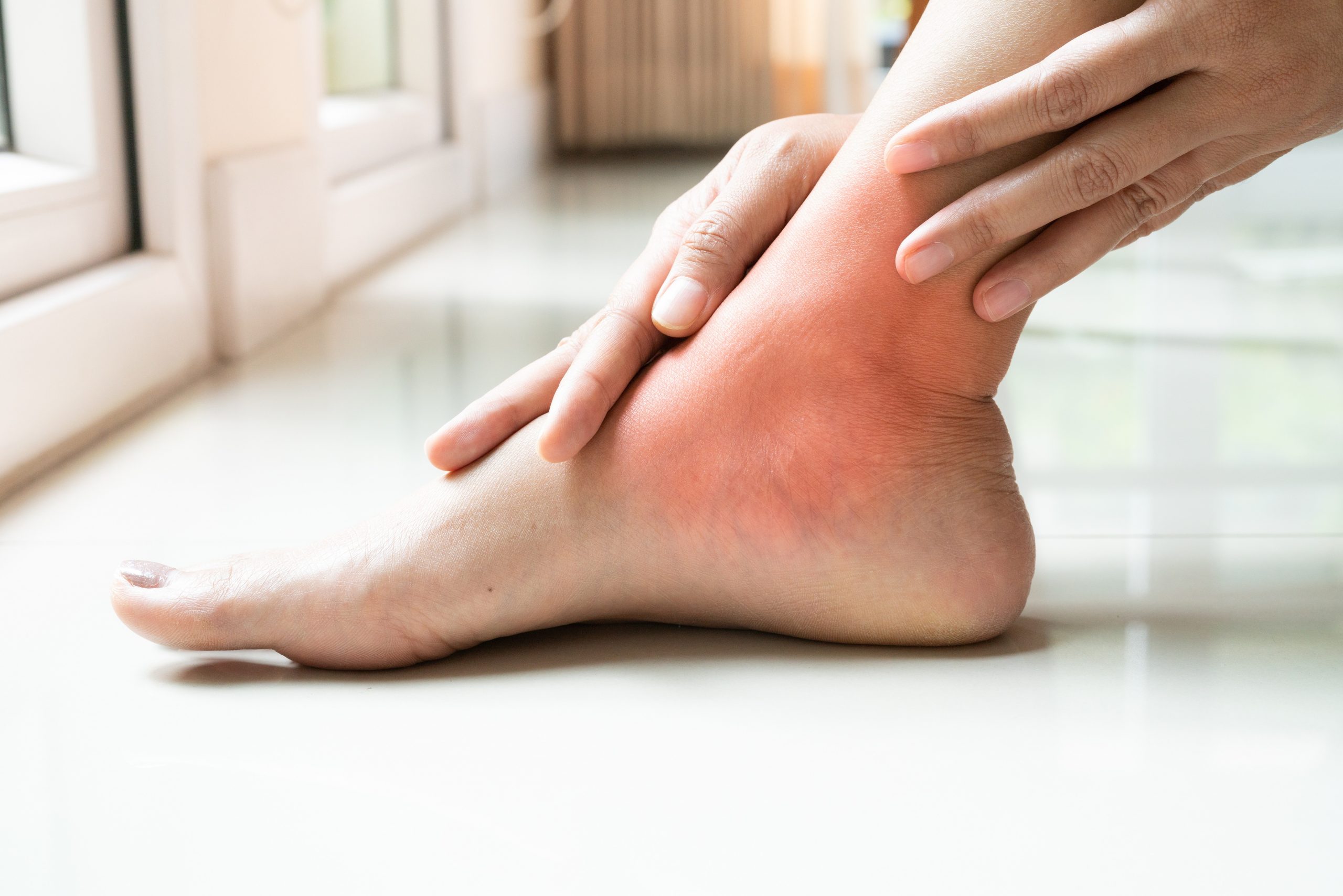 The tarsal tunnel is a hollow area near the ankle that serves as a conduit for nerves, tendons, arteries, blood vessels, and other tissues that supply the foot. A large nerve called the posterior tibial nerve becomes pinched and stressed. Tarsal tunnel syndrome affects the nerves in the feet in the same way that a similar condition called carpal tunnel syndrome affects the nerves in the wrist. Each of these conditions causes a burning, numbing, and tingling sensation that can be painful and debilitating. People who have high arches, systemic diseases, or who suffered an ankle sprain are more likely to develop tarsal tunnel trouble.
Some highly effective conservative treatments for tarsal tunnel syndrome include the following:
Resting, icing, and elevation—An ice pack will help to reduce inflammation as will resting and elevating the foot.
Wear properly fitted shoes with a wider toe box—Wear shoes that are comfortable and supportive and that have extra space in the toe box. This will give your toes room to move and allow optimum placement of orthotic inserts, supports, and devices.
Try custom-fitted orthotic inserts—Talk to your foot doctor about these specially made shoe inserts that precisely fit your foot shape. They can redirect pressure away from problem areas and relieve pain and discomfort.
If you suspect that you are experiencing tarsal tunnel problems, see your foot doctor for the proper care. At Podiatry Center of New Jersey, Dr. Russell Samofal, Dr. Dolan Chowdhury, Dr. Jaclyn Ramirez, Dr. Chris A. Obiarinze, Dr. Eric Freiler, and Dr. Meltem Ates treat a variety of conditions such as sports injuries, diabetic foot problems, pediatric foot conditions, toe deformities, arthritis, nail fungus, arch problems and heel pain. Equipped with advanced technologies and a dedicated staff, Podiatry Center of New Jersey provides individualized high quality care for patients all across Morris, Passaic, Bergen and Essex counties. For all your foot and ankle problems, contact our Wayne office at (973) 925-4111 for an appointment.