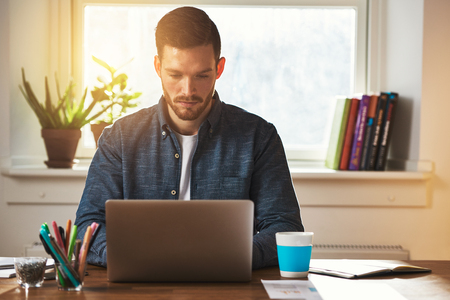 Whether you're working from home due to self-isolating or to adhere to social distancing guidelines, some straightforward suggestions can help you carve out a work area and decrease interruptions so you can be more productive and hopefully maintain some sanity.
Here are 4 tips to create a better home working environment:
Develop a work routine—The key to getting a productive work day going while at home is to have a set routine. Start and end your work day at the same time, with just slight variations for essential tasks if necessary.
Have a designated work space—It helps to improve focus and get into a routine when you have a regular space that you use for work. Even if you don't have access to a spare work room, just having your own corner of the living room can make a big difference. Wearing noise-canceling headphones and listening to background music or white noise can really improve your concentration when other folks are around.
Take several breaks throughout the day—Give your brain a work break for 15 minutes a few times a day. Don't look at your news feed or social media during your breaks. Try stretching, standing, going for a short walk, or having a healthy snack.
Let people in the house know your schedule ahead of time—For example, if you have an important conference call scheduled, let your housemates and family know ahead of time and then remind them just before so you can hopefully have some quiet time during the call.
And if you need help with a foot or ankle issue, make an appointment with your podiatrist. At Podiatry Center of New Jersey, Dr. Russell Samofal, Dr. Dolan Chowdhury, Dr. Jaclyn Ramirez,  Dr. Chris A. Obiarinze, Dr. Eric Freiler and Dr. Meltem Ates treat a variety of conditions such as sports injuries, diabetic foot problems, pediatric foot conditions, toe deformities, arthritis, nail fungus, arch problems and heel pain. Equipped with advanced technologies and a dedicated staff, Podiatry Center of New Jersey provides individualized high quality care for patients all across Morris, Passaic, Bergen and Essex counties. For all your foot and ankle problems, contact our Wayne office at (973) 925-4111 for an appointment.