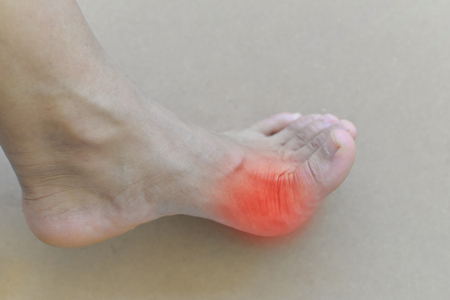 A bunion causes a bulging bump on the joint of your largest toe and pushes the big toe into the other toes with considerable force. This can cause blisters and overlapping toe problems, among other issues. Wearing tight-fitting shoes like high heels is a contributing factor for developing bunions, a fact to which many women can attest.
Risk factors for developing bunions and other toe deformities:
Hereditary predisposition—If bunions and other foot and toe deformities run in the family then you may be more susceptible.
Overpronation—Having arch problems like flat feet increases the chances of bunions occurring.
Various kinds of arthritis
Tight-fitting or constrictive shoes
Being on your feet all day for work and exercise—Teachers, doctors, nurses, landscapers, delivery personnel, etc., are all more likely to develop foot and toe problems from all the stress and pressure on their feet.
Many people ignore their slowly developing bunions for months or even years until they are causing painful and debilitating problems and complications like chronic bursitis and numbing and tingling neuromas.
If you are suffering with painful bunions or want to treat your existing bunions before they worsen, contact your foot care professional. At Podiatry Center of New Jersey, Dr. Russell Samofal, Dr. Dolan Chowdhury, Dr. Jaclyn Ramirez, Dr. Chris A. Obiarinze, Dr. Eric Freiler, and Dr. Meltem Ates treat a variety of conditions such as sports injuries, diabetic foot problems, pediatric foot conditions, toe deformities, arthritis, nail fungus, arch problems and heel pain. Equipped with advanced technologies and a dedicated staff, Podiatry Center of New Jersey provides individualized high quality care for patients all across Morris, Passaic, Bergen and Essex counties. For all your foot and ankle problems, contact our Wayne office at (973) 925-4111 for an appointment.