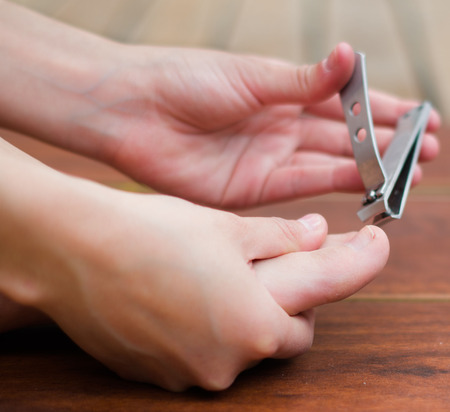 While your feet are quite strong and able to withstand the considerable daily pressure of ambulation, work, and exercise, you still need to take good care of them to avoid surprises. Many foot problems (like bunions and hammertoes for example) start off slowly and gradually worsen. By noticing problems early and by having regular visits to your foot doctor you can prevent many injuries and diseases from worsening or even happening at all.
3 easy and proactive ways to keep your feet healthy include the following:
Perform regular foot inspections—For patients with diabetes, it is essential to perform daily foot inspections to avoid serious infections that can lead to amputation. For others, weekly inspections will suffice. Check your feet for blisters and cuts and look for bending toes and fungal toenail and bacterial infections. Skin conditions that look like warts and moles can actually be skin cancer, so see your foot doctor for the right diagnosis.
Cut your toenails correctly—Poorly trimmed toenails often lead to painful ingrown toenails and infections. If you keep your toenails a little longer than the tip of the toe and cut them almost straight across you can avoid ingrown toenails and many other complications.
Wear the right shoes with custom-fitted orthotic inserts—Having a computerized gait analysis will determine your foot type and which shoes and orthotics are right for you and the activity you are performing.
An easy way to keep your feet healthy is by making regular visits with your foot doctor to catch problems early. At Podiatry Center of New Jersey, Dr. Russell Samofal, Dr. Dolan Chowdhury, Dr. Jaclyn Ramirez, Dr. Chris A. Obiarinze, Dr. Eric Freiler, Dr. Owen Morris, Dr. Farah Lakhram, Dr. Meltem Ates, Dr. Zakiyyah Waters, Dr. Ashley Kim, and Dr. Riddhi Shah treat a variety of conditions such as sports injuries, diabetic foot problems, pediatric foot conditions, toe deformities, arthritis, nail fungus, arch problems, and heel pain. Equipped with advanced technologies and dedicated staff, our 11 conveniently located offices provide individualized high-quality care for patients across Essex, Hudson, Middlesex, Ocean, Passaic, and Union Counties. For all your foot and ankle problems, contact our Wayne, NJ office at (973) 925-4111 for an appointment.