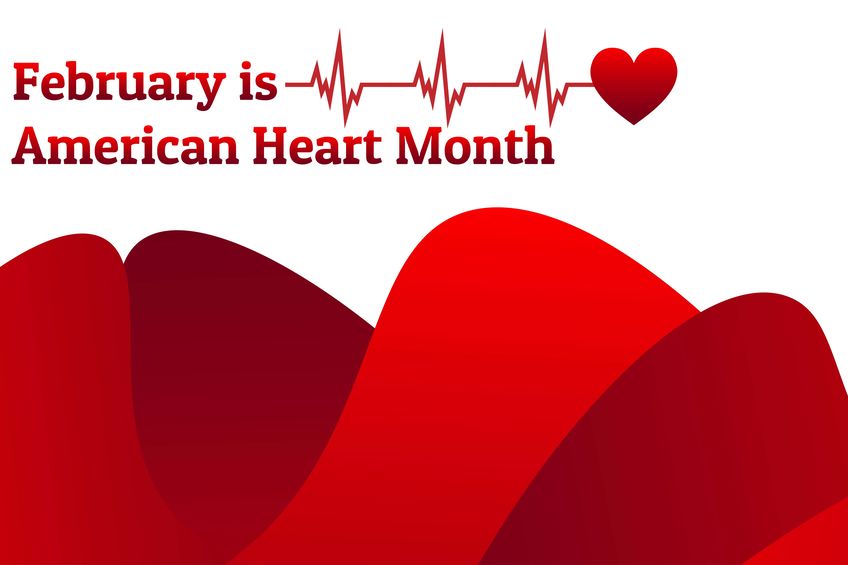 February is American Heart Month so what better time to raise awareness of heart health and how it relates to the health of your feet. For example, circulation abnormalities like peripheral artery disease (PAD) often first exhibit symptoms of swelling and muscle cramps in the lower legs and feet. In fact, claudication (pain and/or cramping in the lower leg due to inadequate blood flow to the muscles) can make simple exertion very painful. Additionally, PAD can eventually lead to heart disease and stroke, so by taking care of your foot health you also help your heart.
Peripheral artery disease often exhibits the following symptoms:
Painful muscle cramping in the legs and feet
A numbing sensation in the arms, legs, and feet
Skin takes on an unhealthy sheen
Nail and hair growth are diminished
Your doctor will detect a weak pulse in your legs and feet
Erectile difficulties can occur
Wounds and scrapes don't heal properly
One foot and leg will be noticeably colder due to circulation impairment
If you are showing any symptoms of peripheral artery disease in your feet and ankles see your foot doctor for the proper care and to help prevent heart disease and stroke in the future. At Podiatry Center of New Jersey, Dr. Russell Samofal, Dr. Dolan Chowdhury, Dr. Jaclyn Ramirez, Dr. Chris A. Obiarinze, Dr. Eric Freiler, Dr. Owen Morris, Dr. Farah Lakhram, Dr. Meltem Ates, Dr. Zakiyyah Waters, Dr. Ashley Kim, and Dr. Riddhi Shah treat a variety of conditions such as sports injuries, diabetic foot problems, pediatric foot conditions, toe deformities, arthritis, nail fungus, arch problems, and heel pain. Equipped with advanced technologies and dedicated staff, our 11 conveniently located offices provide individualized high-quality care for patients all across Essex, Hudson, Middlesex, Ocean, Passaic, and Union Counties. For all your foot and ankle problems, contact our Wayne, NJ office at (973) 925-4111 for an appointment.