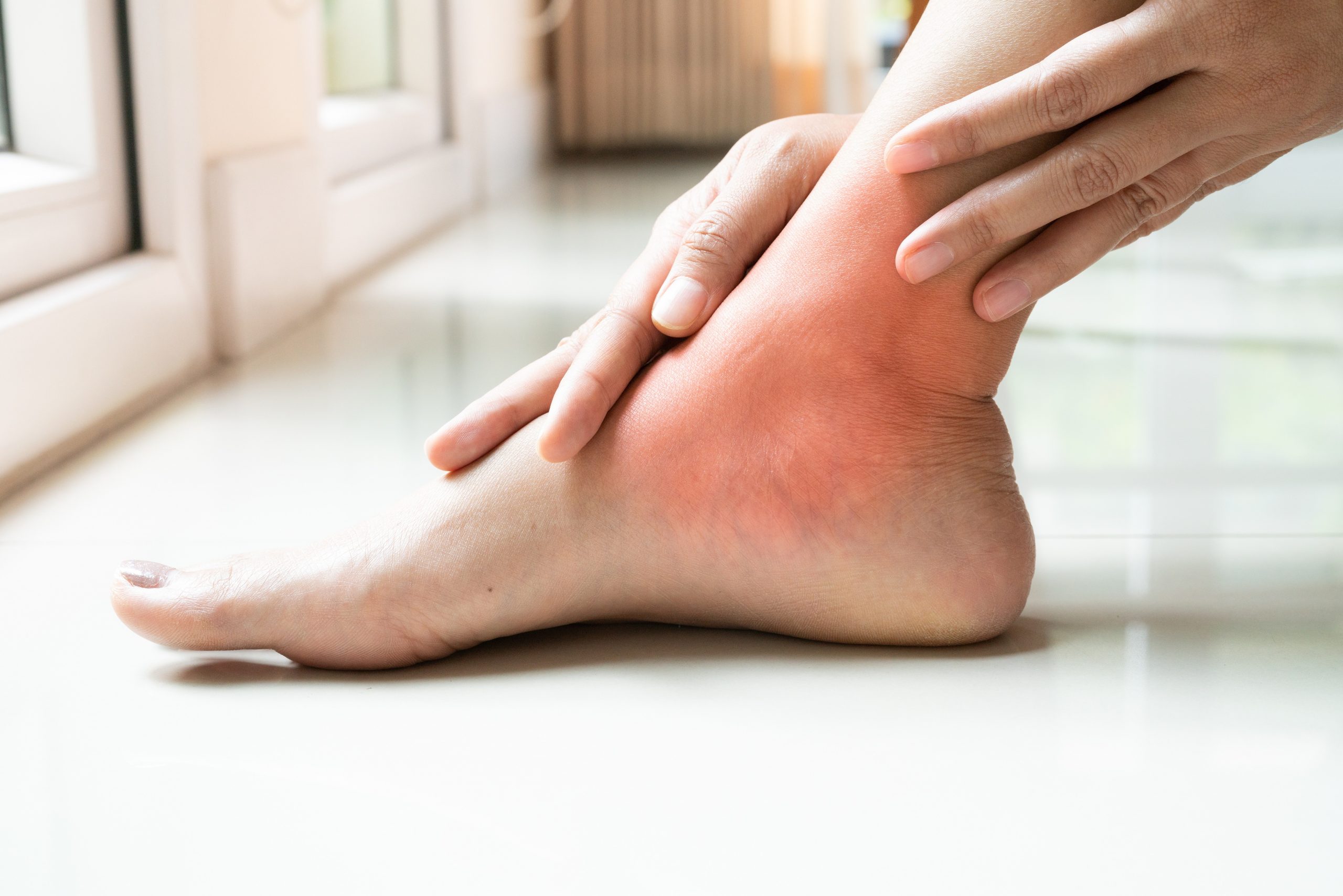 Experiencing ankle pain is a common occurrence that has a variety of possible causes.
Often the ankle will hurt due to radiating pain from another foot injury, so be sure to see your foot doctor for foot and ankle discomfort and pain that doesn't improve with rest.
Some of the common causes of ankle pain, swelling, and discomfort include the following:
Sprained ankle—The wide assortment of ligaments and tendons that hold your ankle joint together can become stretched and torn when the ankle is twisted or rolled over with force, such as from tripping over a curb while crossing the street. Treat ankle sprains promptly and properly to prevent future problems like chronic ankle instability.
Achilles tendinitis or tendon tear—This is the tendon that connects the bottom of your heel to the muscles in your calf. It is the largest tendon in your body. Intense pursuits like long-distance running and sports participation can cause this tendon to overstretch or even tear completely causing radiating pain in the ankle.
Arthritic conditions—A variety of arthritic conditions can attack the ankle joint as you get older causing severe stiffness and swelling.
If you are experiencing pain, swelling, and discomfort in your feet or ankles, see your foot doctor right away for the proper diagnosis and treatment. At Podiatry Center of New Jersey, Dr. Russell Samofal, Dr. Dolan Chowdhury, Dr. Jaclyn Ramirez, Dr. Chris A. Obiarinze, Dr. Eric Freiler, Dr. Owen Morris, Dr. Farah Lakhram, Dr. Meltem Ates, Dr. Zakiyyah Waters, Dr. Ashley Kim, and Dr. Riddhi Shah treat a variety of conditions such as sports injuries, diabetic foot problems, pediatric foot conditions, toe deformities, arthritis, nail fungus, arch problems, and heel pain. Equipped with advanced technologies and dedicated staff, our 11 conveniently located offices provide individualized high-quality care for patients all across Essex, Hudson, Middlesex, Ocean, Passaic, and Union Counties. For all your foot and ankle problems, contact our Wayne, NJ office at (973) 925-4111 for an appointment.