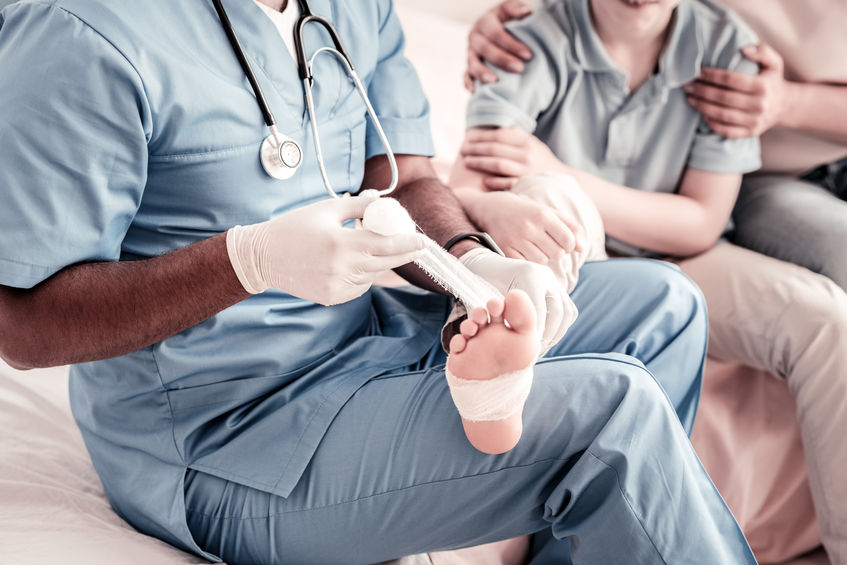 A variety of pediatric foot conditions can cause severe pain and discomfort in kids without them being able to effectively communicate the issue. Therefore, be sure to pay attention to physical symptoms like limping or foot-dragging that may be indicative of a serious issue. Have your child seen regularly by your foot doctor to make sure any issues are caught early and that growth is progressing well.
4 foot problems often encountered by kids may include the following:
For help with pediatric foot problems or any other foot and ankle issues be sure to make an appointment with your foot doctor. At Podiatry Center of New Jersey, Dr. Russell Samofal, Dr. Dolan Chowdhury, Dr. Jaclyn Ramirez, Dr. Chris A. Obiarinze, Dr. Eric Freiler, Dr. Owen Morris, Dr. Farah Lakhram, Dr. Meltem Ates, Dr. Zakiyyah Waters, Dr. Ashley Kim, and Dr. Riddhi Shah treat a variety of conditions such as sports injuries, diabetic foot problems, pediatric foot conditions, toe deformities, arthritis, nail fungus, arch problems, and heel pain. Equipped with advanced technologies and dedicated staff, our 11 conveniently located offices provide individualized high-quality care for patients all across Essex, Hudson, Middlesex, Ocean, Passaic, and Union Counties. For all your foot and ankle problems, contact our Wayne, NJ office at (973) 925-4111 for an appointment.