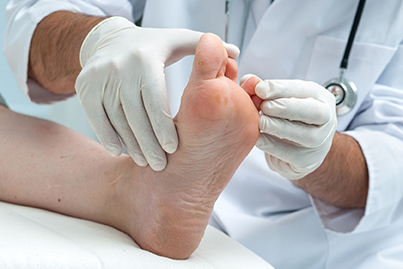 Your feet and ankles are an amazing display of natural engineering with everything working together like a well-oiled machine—until something malfunctions and you experience foot and ankle pain and discomfort. Fortunately, you can mitigate and even prevent problems with your feet and ankles by making regular visits with your foot doctor to catch and correct problems before they can even start or become worse.
There are many reasons that you may need to visit your foot doctor — with these four being among the most common:
If you are experiencing pain and discomfort in your feet and ankles, make an appointment with your trusted foot doctor for the proper diagnosis and treatment. At Podiatry Center of New Jersey, Dr. Russell Samofal, Dr. Dolan Chowdhury, Dr. Jaclyn Ramirez, Dr. Chris A. Obiarinze, Dr. Eric Freiler, Dr. Owen Morris, Dr. Farah Lakhram, Dr. Meltem Ates, Dr. Zakiyyah Waters, Dr. Ashley Kim, and Dr. Riddhi Shah treat a variety of conditions such as sports injuries, diabetic foot problems, pediatric foot conditions, toe deformities, arthritis, nail fungus, arch problems, and heel pain. Equipped with advanced technologies and dedicated staff, our 11 conveniently located offices provide individualized high-quality care for patients all across Essex, Hudson, Middlesex, Ocean, Passaic, and Union Counties. For all your foot and ankle problems, contact our Wayne, NJ office at (973) 925-4111 for an appointment.