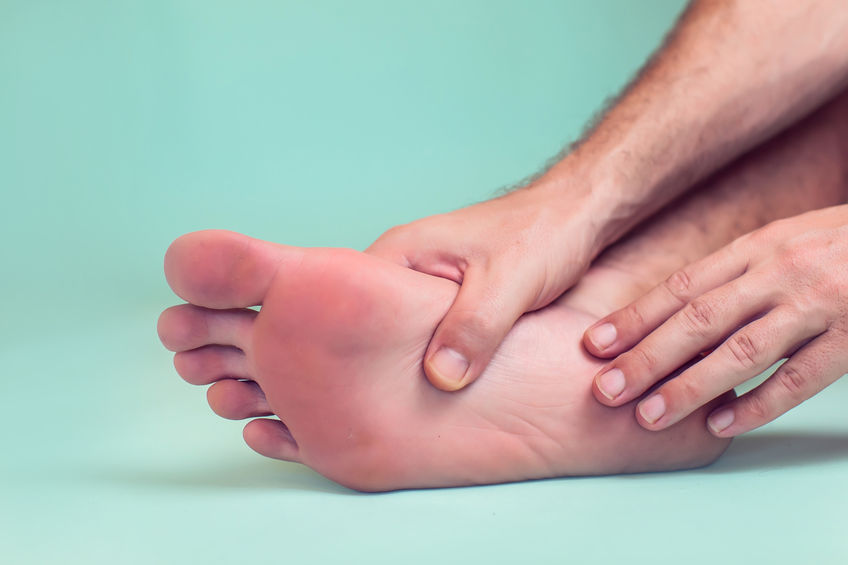 Morton's Neuroma is a condition that is painful and is located on the ball of your foot. It occurs when the tissue around a nerve leads to a toe thickening from the compression and irritation. It usually occurs between your third and fourth toe but can also affect the second and third toes. Middle-aged women are the highest recipients of this unfortunate condition. However, this condition is usually most often associated with hammertoes, bunions, flat feet, and high arches. Sports don't help either, especially if pressure is on the ball of the foot or you wear tight shoes like ballet.
How It's Treated
There are many different treatments that you can benefit from, and it starts with easy remedies before taking a more severe approach.
Foot pads-these relieve pressure on your nerve.
Pain killers-your doctor will prescribe these to take away the ache and inflammation.
Exercising and stretching-these movements will help loosen tendons and massage your feet. A podiatrist can tell you the best movements for your foot.
Ice and resting-apply the ice where it's sore and rest your foot when you can.
If these options fail, a podiatrist might try injections and surgery. There are many different surgeries they might perform, and your recovery will depend on the severity of your condition.
Don't Let It Come Back
The unfortunate truth is even after surgery, this condition may come back. To avoid that, if possible, you should avoid wearing tight shoes or high heels. In addition, you should choose wide toe boxed shoes, or a podiatrist will recommend custom orthotics. When walking, you should wear padded socks, and the same is true of athletics. Pad your feet to protect them at all times.
At Podiatry Center of New Jersey, Dr. Russell Samofal, Dr. Dolan Chowdhury, Dr. Jaclyn Ramirez, Dr. Chris A. Obiarinze, Dr. Eric Freiler, Dr. Owen Morris, Dr. Farah Lakhram, Dr. Meltem Ates, Dr. Zakiyyah Waters, Dr. Ashley Kim, and Dr. Riddhi Shah treat a plethora of conditions including toe deformities, arthritis, arch problems, and heel pain. Equipped with the best technology, our offices provide specialized care for patients across Essex, Hudson, Middlesex, Ocean, Passaic, and Union Counties. To treat your foot issues, contact our Wayne, NJ office at (973) 925-4111 for an appointment.