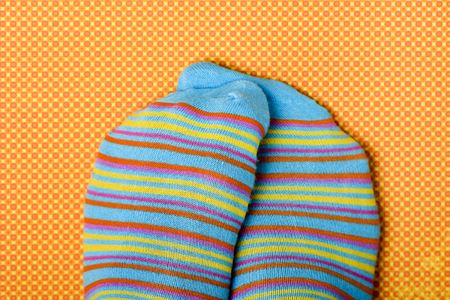 Don't Let Your Fall be Ruined by Chilblains!
When fall comes, the only thing you want to do is have fun, see the colors change and have turkey. The problem with going outside however, is that your feet can get exposed to cold temperatures and you could develop chilblains. These sores or bumps can be irritating and you will find that chilblains will make you want to hide away in the house instead of having fun. Thankfully, you don't have to cancel your fall plans. Follow these suggestions and you can ensure that you keep chilblains at bay.
Keeping Your Feet Safe from Chilblains
Stay inside—if you can stay inside instead of going out, you can ensure that the air is not hitting you and your blood vessels are not being attacked by the cold air.
Stay protected—when you do venture outside, you need to ensure that you wear protective wear such as mittens, coats, footwear, and headgear. You should also make sure that your skin remains dry.
Keep your home warm—when you are in your home, you should have the temperature set at a comfortable heat instead of sweltering or colder temperatures. Finding the happy medium is where you need to be for optimum avoidance.
Protect your feet—ensuring that your feet and toes are completely dry is another area that you need to be focused on. Wet and moist regions will cause this condition to occur amongst you experiencing other issues as well such as fungal infections.
Wear the proper shoes—when you are dealing with different types of weather, you will need to remember to wear the appropriate footwear. For example, if you are walking in puddles or on snow, you will need both water-resistant and slip-resistant shoes.
At Podiatry Center of New Jersey, our team of specialized doctors is the best team available for any foot or ankle issue. Our team will treat various conditions such as foot problems, pediatric foot conditions, deformities, arthritis, nail fungus, and heel pain. Equipped with the most advanced technologies and dedicated staff, our 11 conveniently located offices provide individualized, high-quality care for patients across Essex, Hudson, Middlesex, Ocean, Passaic, and Union Counties. For all your foot and ankle problems. Call our office in Wayne, NJ, at (973) 925-4111 for an appointment today.