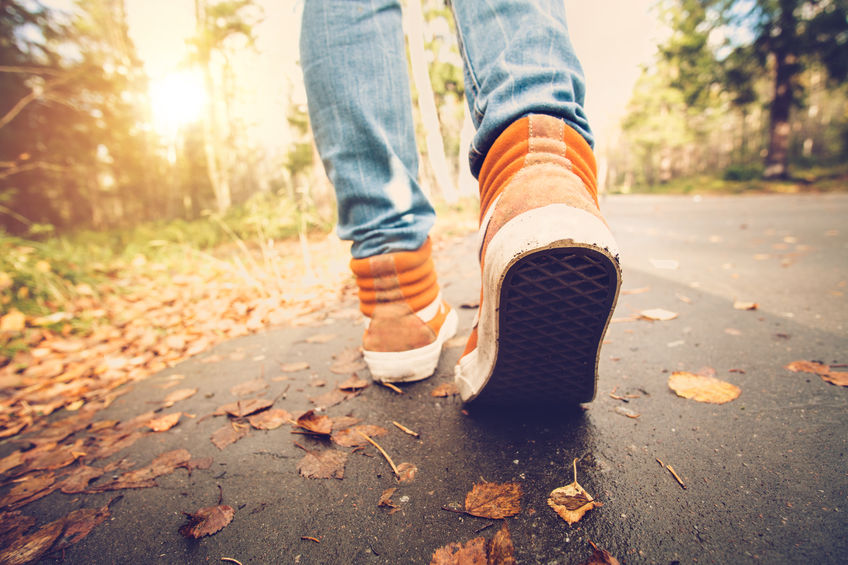 You may not know this, but when fall is in the air, your feet can take quite a beating. As a result, you and your toes need to be prepared.  As the weather gets colder, your toes can suffer from the drop. Thankfully, you can give your feet the proper care by following these tips.
Keep Your Feet Feeling Their Best
Always dry your feet—keeping your feet dry is vital to avoid fungal infections, and bacteria. Ensure that you are drying in between your toes after your bath or shower because that is where moisture loves to collect the most.
Wash your feet regularly—make sure to wash your feet every day to ensure that they are clean. Pay special attention to under your nails where dirt likes to collect but be careful of washing or pushing too hard near the nails as this can cause damage.
Pamper your feet—moisturizing is essential, and with the frigid air, you need to pay close attention to your feet as they can dry out and experience deep cracks. A good moisturizer will help avoid splitting or possible infections from open sores. If you have diabetes, you must be especially careful to prevent an open sore or infection from becoming severe.
Boots need to fit—in fall and winter we trade flip-flops for boots. To protect your feet, you need to make sure that your shoes are not too tight. They should also have tread on the boot so that you can gain good traction and avoid falling.
Keep your feet as warm and dry as possible when the winter is coming, but remember, a podiatrist can help you when you experience abnormal issues. The cold tends to bring out unique problems with the feet and toes, and it's always a great idea to get them checked as a result.
At Podiatry Center of New Jersey, our team of specialized doctors is the best team available for any foot or ankle issue. Our team will treat various conditions such as foot problems, pediatric foot conditions, deformities, arthritis, nail fungus, and heel pain. Equipped with the most advanced technologies and dedicated staff, our 11 conveniently located offices provide individualized high-quality care for patients across Essex, Hudson, Middlesex, Ocean, Passaic, and Union Counties. For all your foot and ankle problems. Call our office in Wayne, NJ, at (973) 925-4111 for an appointment today.