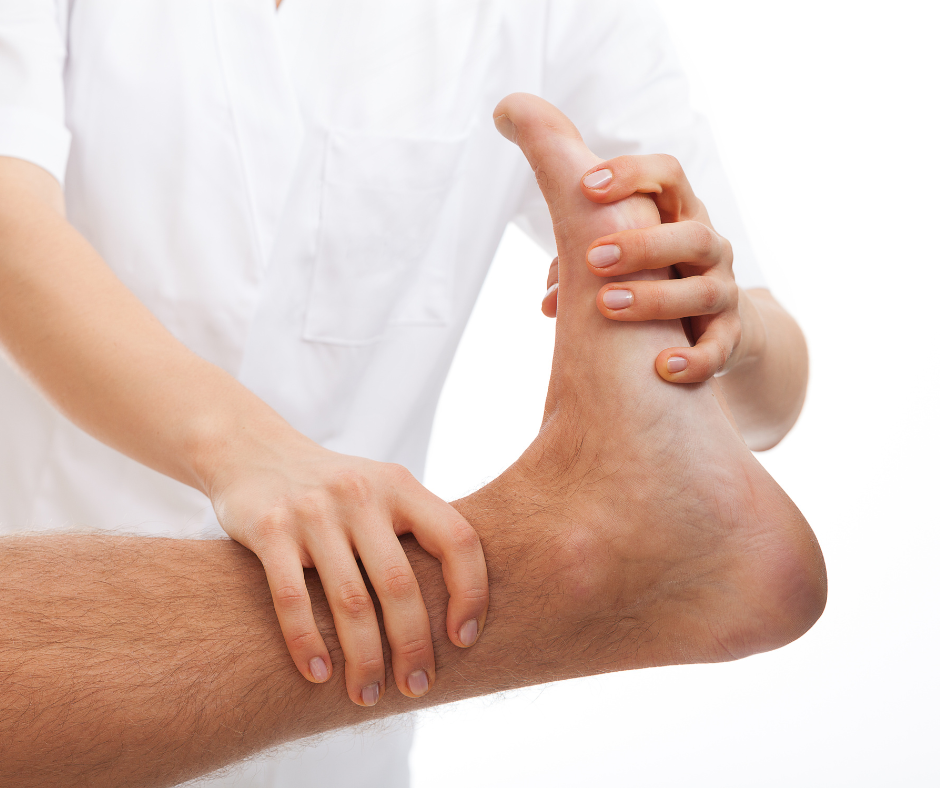 Sunday is Father's Day, and at Podiatry Center of New Jersey, we know many of our patients are searching for just the right way to show Dad how much he's loved. Since it's also Men's Health Month, we'd like to offer our own gift to Dads: some foot health tips to help ensure a long and active life with the family.
Get a podiatric checkup—studies show men are less likely than women to get regular checkups and to contact a doctor promptly when suffering from a physical problem. This is a key factor in why women live longer than men. Encourage Dad to contact us for an appointment so one of our podiatrists can do a complete examination of the feet and help with any current podiatric issues. The foot doctor can also offer recommendations for preventing foot and ankle problems down the road.
Don't take foot matters into your own hands—men are known for a more hands-on approach when dealing with problems. That's why they are more likely to engage in "bathroom surgery" and try to cut down a callus or dig out an ingrown toenail. Using sharp implements on your feet usually leads to infection and worse injury. Leave the foot procedures to the podiatrist!
Replace worn out shoes—whose Dad loves shopping?! Many dads don't want to spend the time or money on new shoes, but stretched out heel counters, worn down soles and compacted arch supports can lead to foot pain and injuries. A gift certificate for a new pair may be the perfect choice for your Dad.
Take a good look at your feet—most men don't spend much time staring at their feet, but examining your own feet daily is one of the best ways to detect foot disorders early and allows treatment before they turn into big problems. If your Dad has difficulty seeing his entire foot, offer to look or ask another caregiver to check for changes and suspicious symptoms on a regular basis.
Get physical—make a weekly date with Dad to enjoy a physical activity together. An exercise routine keeps feet limber, helps control weight and improves your chances of avoiding many health issues, such as heart disease, depression, diabetes and high blood pressure. And having an ongoing date for tennis, hiking, golf, or other activity gives you an opportunity to hang out together more often.
At Podiatry Center of New Jersey, Dr. Russell Samofal, Dr. Dolan Chowdhury, Dr. Chris A. Obiarinze, Dr. Eric Freiler, Dr. Owen Morris, Dr. Farah Lakhram, Dr. Meltem Ates, Dr. Zakiyyah Waters, Dr. Ashley Kim, Dr. Usman Akram, Dr. Olufunke Buraimoh and Dr. Joseph Schmidl treat various conditions, such as sports injuries, diabetic foot problems, and pediatric foot conditions, toe deformities, arthritis, nail fungus, arch problems, and heel pain. Equipped with advanced technologies and dedicated staff, our 11 conveniently located offices provides individualized high-quality care for patients all across Essex, Hudson, Middlesex, Ocean, Passaic, and Union Counties. For all your foot and ankle problems, contact our Wayne, NJ office at (973) 925-4111 for an appointment.