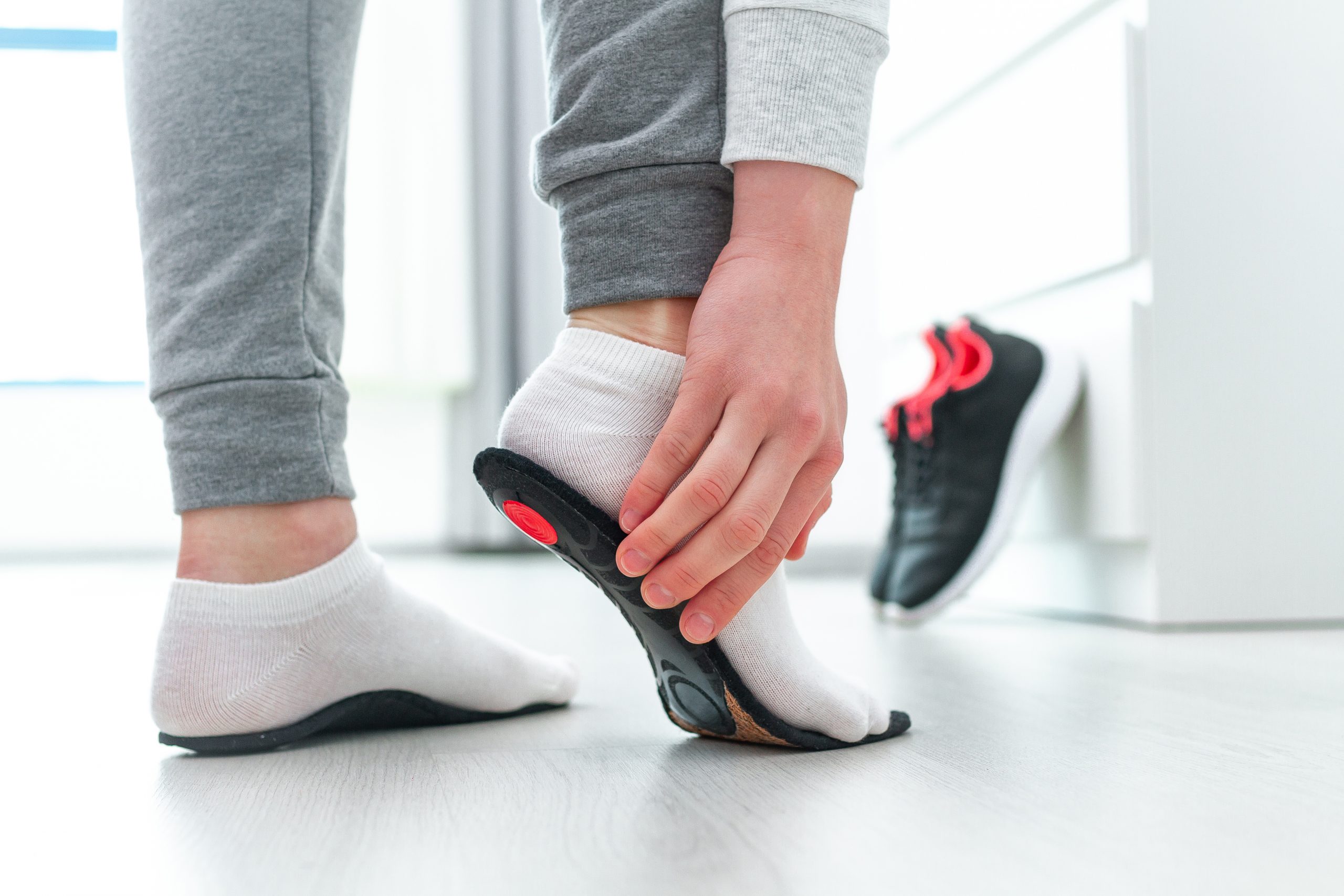 At Podiatry Center of New Jersey, we treat a wide range of foot disorders, many of which can be improved by the use of custom orthotics. In fact, it's estimated that 50-60% of orthopedic problems, including foot, ankle, knee, and back pain are due to hyperpronation. Orthotics can also help with other conditions such as plantar fasciitis, tendonitis, and bursitis.
Shoe Inserts vs. Custom Orthotics
You have probably seen shoe inserts at the discount or drug store. These come in several varieties, including heel pads, arch supports, and insoles. Mass-produced, over-the-counter products may make your shoes a bit more comfortable, but they cannot truly fix any foot problems. Custom orthotics can actually correct biomechanical issues and greatly improve or even eliminate certain causes of foot pain. They are more expensive than generic store-bought inserts, but they are custom-made to fit only your foot and can last a long time. In addition, if you have private insurance or Medicare, you may qualify for orthotics at little or no cost.
How Orthotics Work
Orthotics are used in two primary ways. One is to control abnormal foot motion as in the case of shin splints. The other is to provide cushioning and protection for painful areas on the foot, such as a diabetic ulcer or callus. The podiatrist will start by examining your feet and reviewing your medical history. Imaging studies may also be conducted to get a complete picture of your foot disorder. If custom orthotics are prescribed, a three-dimensional model of your foot will be made either from a mold or a digital screening. Your orthotic is then custom crafted for your unique foot and condition.
If you are suffering with foot or ankle pain, ask the foot doctor if a custom orthotic could help you.
At Podiatry Center of New Jersey our team of doctors treat various conditions such as sports injuries, diabetic foot problems, and pediatric foot conditions, toe deformities, arthritis, nail fungus, arch problems, and heel pain. Equipped with advanced technologies and dedicated staff, our 16 conveniently located offices provides individualized high-quality care for patients across Essex, Hudson, Middlesex, Ocean, Passaic, and Union Counties. For all your foot and ankle problems, contact our Wayne, NJ office at (973) 925-4111 for an appointment.