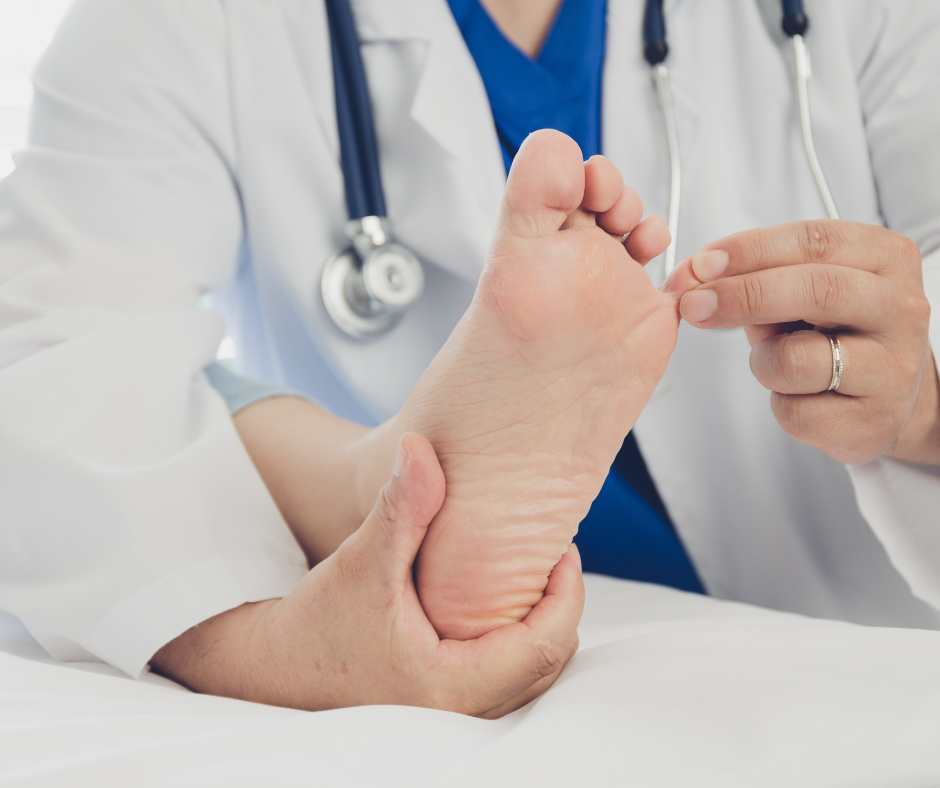 In October we celebrate International Podiatry Day and here at Podiatry Center of New Jersey, we want to let all of our patients know the many ways your podiatrist can assist you in the care of your feet and your overall health.
Treating Foot and Ankle Pain—this is obviously the facet of podiatric care people are most familiar with. When your feet or ankles hurt or you experience other uncomfortable symptoms such as burning, itching, lumps, or toe deformities, the podiatrist is the one you call. Foot doctors have undergone years of rigorous training that includes medical school and residencies making them especially qualified to treat all types of podiatric disorders and injuries.
Preventive and Routine Care—at every stage of life from childhood through adulthood and old age, there are unique foot care needs and conditions that the podiatrist is trained to prevent and spot. Helping patients avoid lower extremity injuries and disorders is one of our primary goals. We can provide practical tips for reducing the risk of everything from fungal infections and ingrown toenails, to Achilles tendinitis and shin splints.
Assessments—an often-overlooked role your podiatrist can play is conducting risk evaluations for many conditions that may affect more than just your feet. Arthritis, poor circulation, diabetes and falls are just a few examples of situations that often manifest in and affect the feet. By taking your medical history, examining your feet and legs and analyzing other risk factors, our podiatrists can help you avoid or minimize many common health problems.
Medical Equipment—the foot doctor can prescribe orthotics, special shoes for diabetics, walkers, canes, boots and other items as part of a treatment plan for a podiatric problem. In some cases, these items may be recommended to increase comfort or protect vulnerable areas of your feet.
Now is an excellent time to schedule an appointment for a podiatric checkup with us. Don't hesitate to ask your podiatrist any questions you have about your feet and conditions that can affect them.
At Podiatry Center of New Jersey our team of doctors treat various conditions such as sports injuries, diabetic foot problems, and pediatric foot conditions, toe deformities, arthritis, nail fungus, arch problems, and heel pain. Equipped with advanced technologies and dedicated staff, our 16 conveniently located offices provides individualized high-quality care for patients across Essex, Hudson, Middlesex, Ocean, Passaic, and Union Counties. For all your foot and ankle problems, contact our Wayne, NJ office at (973) 925-4111 for an appointment.