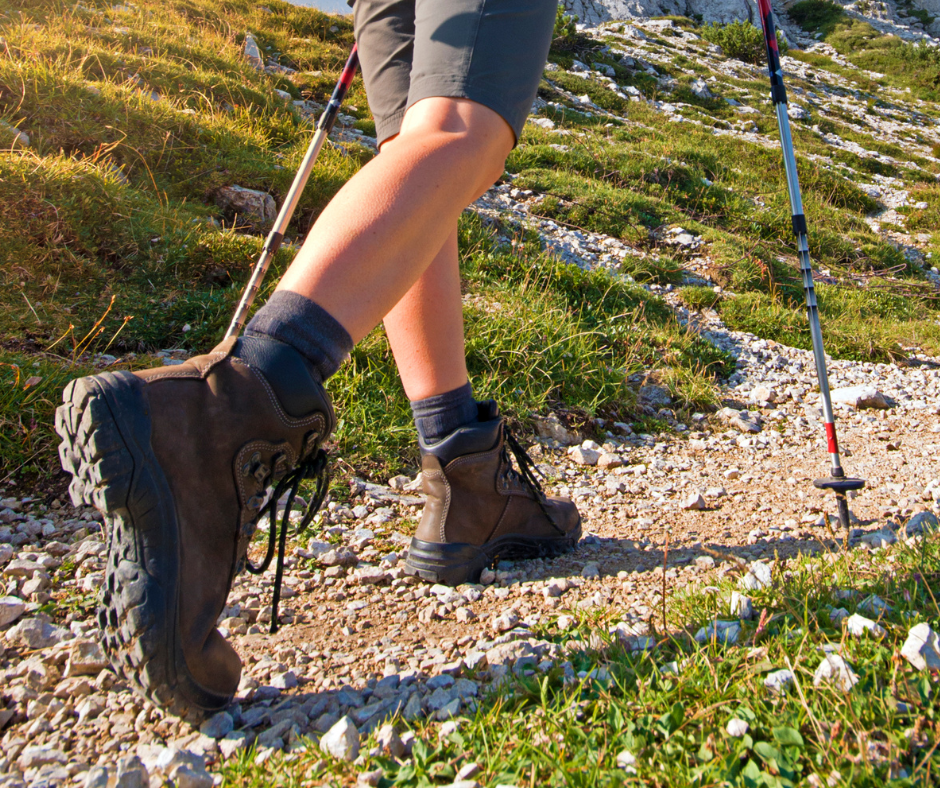 As the temperatures drop and the leaves turn, we at Podiatry Center of New Jersey know that many of our patients will be looking to get outdoors and enjoy all that fall has to offer. One of the best ways to do this is by taking a hike. Proper preparation and a few precautions can ensure that hiking is enjoyable and safe for your feet. Below are some tips for the trails.
Start with the right footwear. Hiking trails are different from walking on pavement. Changing terrain and sticks, roots, and stones on the trail necessitates shoes or boots specifically designed for hiking. These will protect your feet and provide the necessary support on the trail. If weak ankles are a chronic issue, choose a pair of hiking boots that have high tops. Be sure your hiking shoes fit properly, and if they are new, spend some time walking around in them at home before taking them out on the trail.
Keep feet dry. Although you want your feet to be warm you don't want them to sweat. Sweat creates friction which can cause a painful blister. Look for socks that are designed to wick moisture away from your skin. You can add a second pair of socks made of wool or other material for added warmth.
Choose the best trail. Pick a hike that is commensurate with your level of physical fitness. Trail maps will indicate the highest elevation of the trail, the degree of difficulty and the total mileage. Keep in mind that a mile on a hiking trail can feel much more arduous and take a lot longer than a mile walk in your neighborhood.
Pack a few essentials. Be sure to have a cell phone with you in case of emergencies. Help mitigate less serious issues by having some moleskin (for blister prevention), ankle wrap in case of a sprain and mini first aid kit for small cuts and abrasions.
Listen to your feet. If they start to hurt, cut the hike short. If pain persists after you get home, contact us for an appointment to evaluate and check for injuries.
At Podiatry Center of New Jersey our team of doctors treat various conditions such as sports injuries, diabetic foot problems, and pediatric foot conditions, toe deformities, arthritis, nail fungus, arch problems, and heel pain. Equipped with advanced technologies and dedicated staff, our 16 conveniently located offices provides individualized high-quality care for patients across Essex, Hudson, Middlesex, Ocean, Passaic, and Union Counties. For all your foot and ankle problems, contact our Wayne, NJ office at (973) 925-4111 for an appointment.