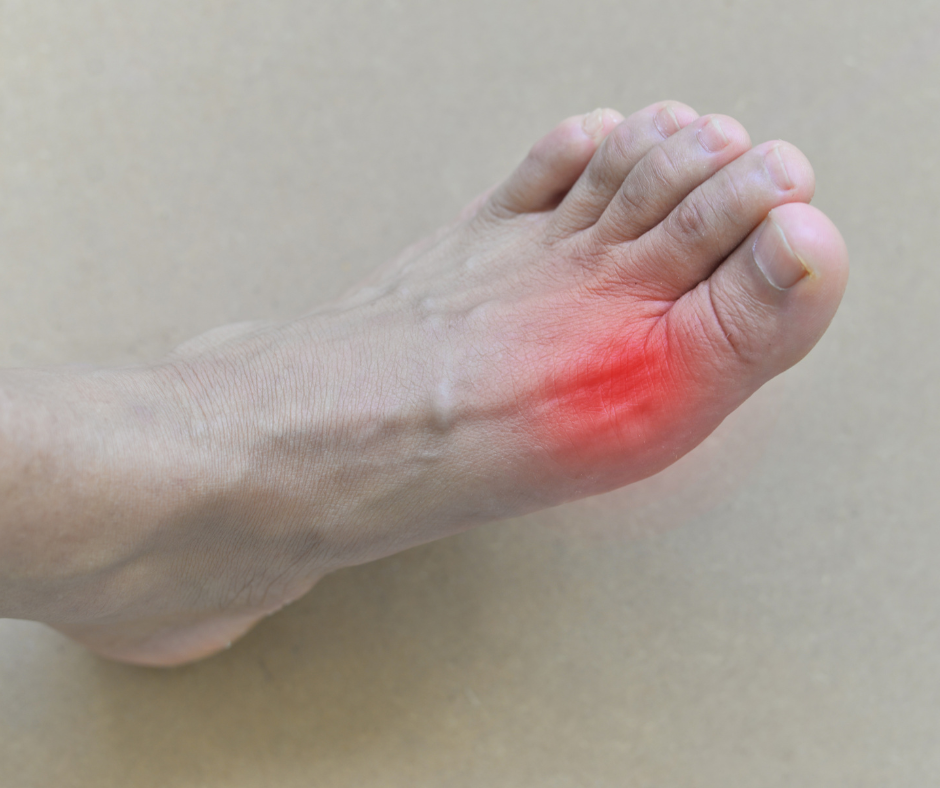 At Podiatry Center of New Jersey, we know our patients who have experienced an attack of gout in the past are not likely to forget what it feels like. Excruciating pain, usually in the big toe, with redness, swelling, and heat surrounding the joint can make it difficult to even stand. Gout tends to rear its ugly head during this season due to certain popular holiday foods that can cause elevated uric acid levels in the body—the source of gout. Below are five ways to reduce your chances of an attack.
Know your risk. There are certain factors that increase the likelihood of someone getting gout. These include family history, diabetes, high blood pressure, kidney problems, recent surgery and chemotherapy. Certain medications and vitamins can also make you more prone to gout. It's a good idea to review the list of what you currently take with your doctor.
Watch your weight. Obesity also increases the risk of gout. Weight gain is particularly prevalent during the holidays. Fill your plate with mostly healthy foods, don't stand and talk near the buffet table and don't go back for seconds.
Observe dietary restrictions. If you have had one or more bouts of gout, our doctors may recommend you avoid foods high in a chemical called purines which increase the amount of uric acid in your body. Some of these foods are red meat, shrimp, clams and other shellfish, rich sauces, red wine, beer, and brandy.
Manage stress. Stress has been known to cause gout flare ups. At this time of the year with all the social activities, family obligations and work deadlines coming at the same time, it's especially important that you maintain your regular exercise routine, take breaks, stay in touch with friends and use any other healthy coping mechanisms you have for dealing with stress.
Drink plenty of water. Staying hydrated by drinking lots of water and limiting alcohol and caffeinated beverages will help flush uric acid from your body.
If you have questions about gout, don't hesitate to contact us.
At Podiatry Center of New Jersey our team of doctors treat various conditions such as sports injuries, diabetic foot problems, and pediatric foot conditions, toe deformities, arthritis, nail fungus, arch problems, and heel pain. Equipped with advanced technologies and dedicated staff, our 16 conveniently located offices provide individualized high-quality care for patients across Essex, Hudson, Middlesex, Ocean, Passaic, and Union Counties. For all your foot and ankle problems, contact our Wayne, NJ office at (973) 925-4111 for an appointment.