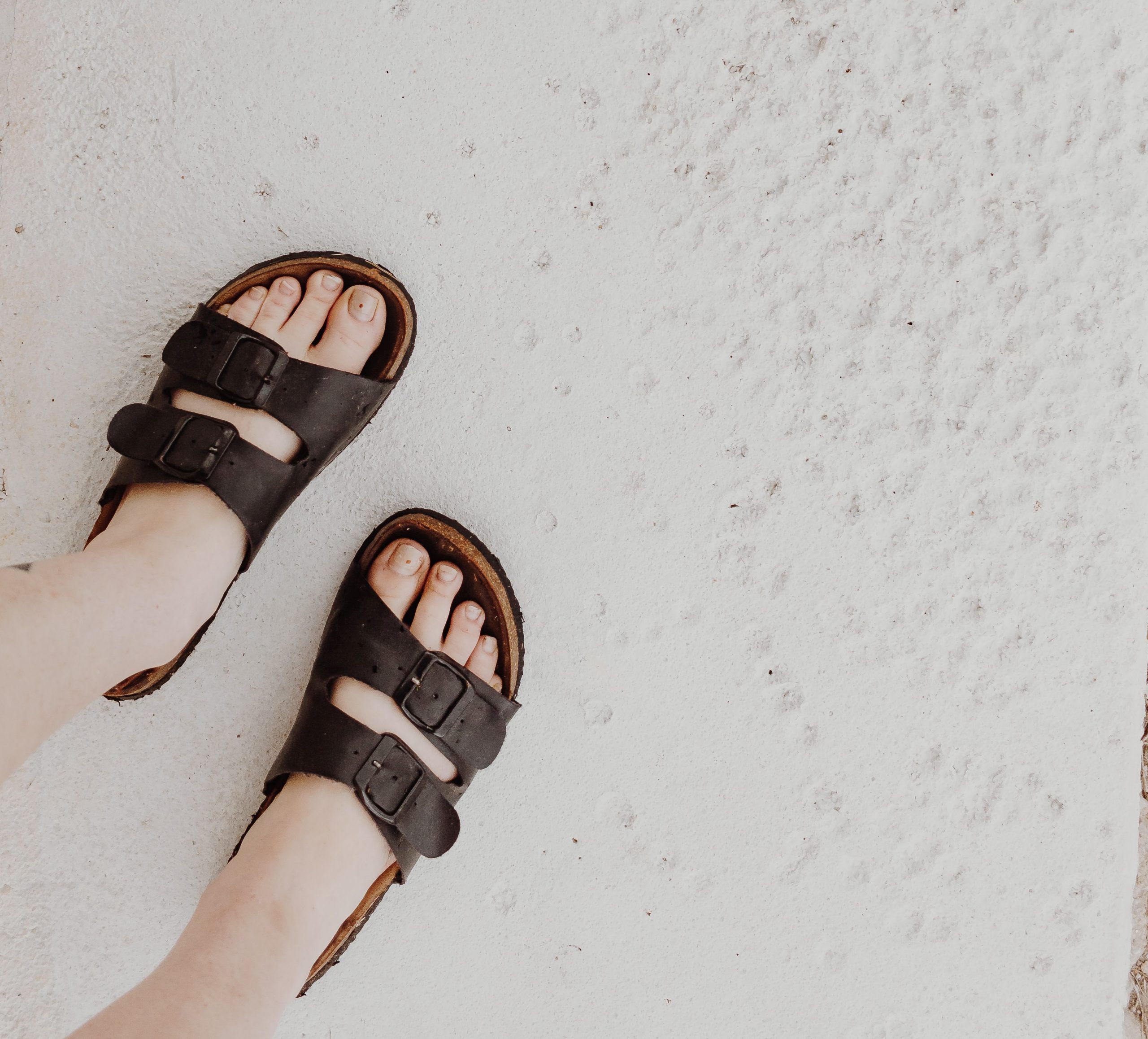 With the current chilly March temperatures, we at Podiatry Center of New Jersey know that slipping on a pair of sandals is far from the mind of our patients. Warmer weather will be here in no time, however. If you're hiding an unsightly foot condition under your heavy socks and shoes, now is the time to get your feet evaluated by our doctors. Some podiatric conditions that affect the appearance of your feet can take time to correct. Below are three to seek help for now.
Bunions
If looks like the telltale bump on the side of your foot has grown bigger over the winter it may not be your imagination. After all, bunions are a progressive condition. Even with treatment the joint at the base of your big toe can continue to move further out of place, increasing the size of the bony bump. Not only may this look unpleasant it can cause increased pain and discomfort and make it difficult to wear shoes. If conservative treatments no longer seem to be working, it may be time to consider a bunionectomy to remove a bunion and re-align your toe.
Toenail Fungus
If thick, yellowish nails with crumbling edges are making you wish for six more weeks of winter, don't despair. This is most likely a case of toenail fungus. The foot doctor can prescribe a topical or oral medication to eradicate the fungus, but it will take time. You can also help prevent fungal toenails from recurring by keeping feet dry and spraying the insides of your shoes with an anti-fungal spray.
Warts
No one likes the appearance of those raised fleshy warts with the tiny black dots in the center. Warts can develop singly or in clusters and they can spread. It's best to consult the podiatrist for treatment. There are several options to choose from and it will likely take multiple visits before the wart is eliminated. The podiatrist will determine the best course of treatment for you. Keeping your feet covered in public places will help prevent contraction of the warts which are caused by a virus.
If you have one of the above conditions or another reason you'd like to keep your feet under wraps contact us today and get your feet sandal-ready before summer.
At Podiatry Center of New Jersey our team of doctors treat various conditions such as sports injuries, diabetic foot problems, and pediatric foot conditions, toe deformities, arthritis, nail fungus, arch problems, and heel pain. Equipped with advanced technologies and dedicated staff, our 16 conveniently located offices provide individualized high-quality care for patients across Essex, Hudson, Middlesex, Ocean, Passaic, and Union Counties. For all your foot and ankle problems, contact our Wayne, NJ office at (973) 925-4111 for an appointment.