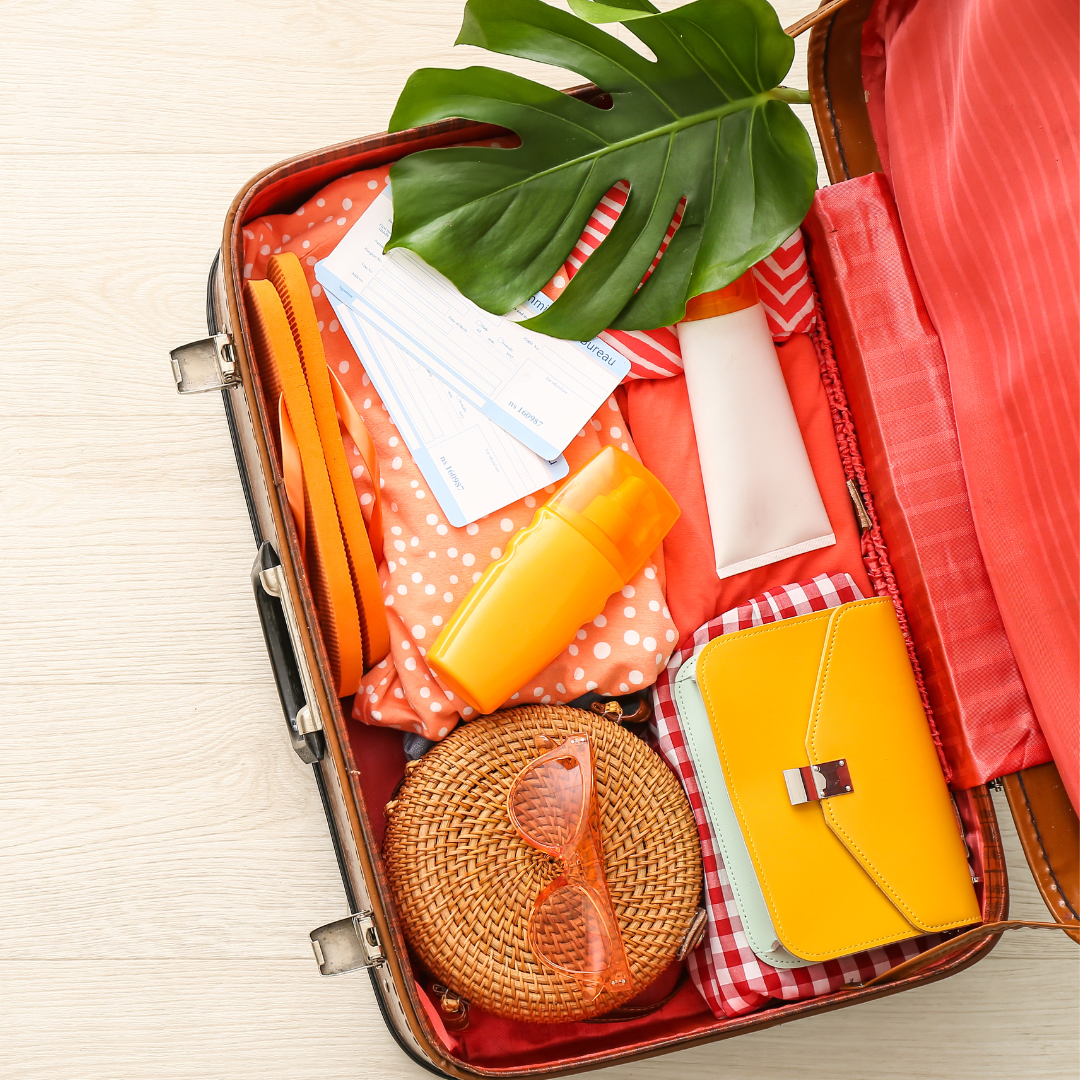 The recent winter, weather and gray days has many of our patients thinking about a trip to someplace warm and sunny. If you're one of them we at Podiatry Center of New Jersey  would like to make a few suggestions of items you should pack to make sure feet are well cared for while you're away.
Sunscreen—this is most likely already on your pack list, but consider this a reminder to apply it to your feet just as frequently as you do to the rest of your body while your out in the sun. Don't forget to reapply after swimming. Your feet haven't seen the sun in a while and that makes skin even more sensitive. In addition to beach and pool time make sure you put sunscreen on before shopping and sightseeing excursions if you're wearing sandals or other open style shoes.
Activewear shoes—while luggage space may be at a premium don't skip comfortable walking shoes or sneakers if you plan to participate in any sports like golf or tennis or if hiking or exploring ruins are on your itinerary. Many a vacation ankle sprain or other foot injury has happened because people try to get away with their summer sandals for activities that require more supportive shoes.
Flip-flops—although these are not good for walking long distances, they are the right choice for the pool, beach or hotel fitness center. Places that see lots of barefoot traffic are a breeding ground for fungal infections which are transmitted by direct contact.
Moleskin—sweat creates friction which can lead to rubbing on the skin of your foot by your shoes and result in blisters. A small piece of self-adhesive moleskin placed over a sore spot can save the day and your vacation!
Mini first aid kit—tweezers, antibacterial ointment and bandages are helpful in case of minor injuries.
If you do suffer an injury while you're away or bring back any unusual foot symptoms from your trip be sure to schedule an appointment with us as soon as you return.
At Podiatry Center of New Jersey our team of doctors treat various conditions such as sports injuries, diabetic foot problems, and pediatric foot conditions, toe deformities, arthritis, nail fungus, arch problems, and heel pain. Equipped with advanced technologies and dedicated staff, our 16 conveniently located offices provide individualized high-quality care for patients across Essex, Hudson, Middlesex, Ocean, Passaic, and Union Counties. For all your foot and ankle problems, contact our Wayne, NJ office at (973) 925-4111 for an appointment.