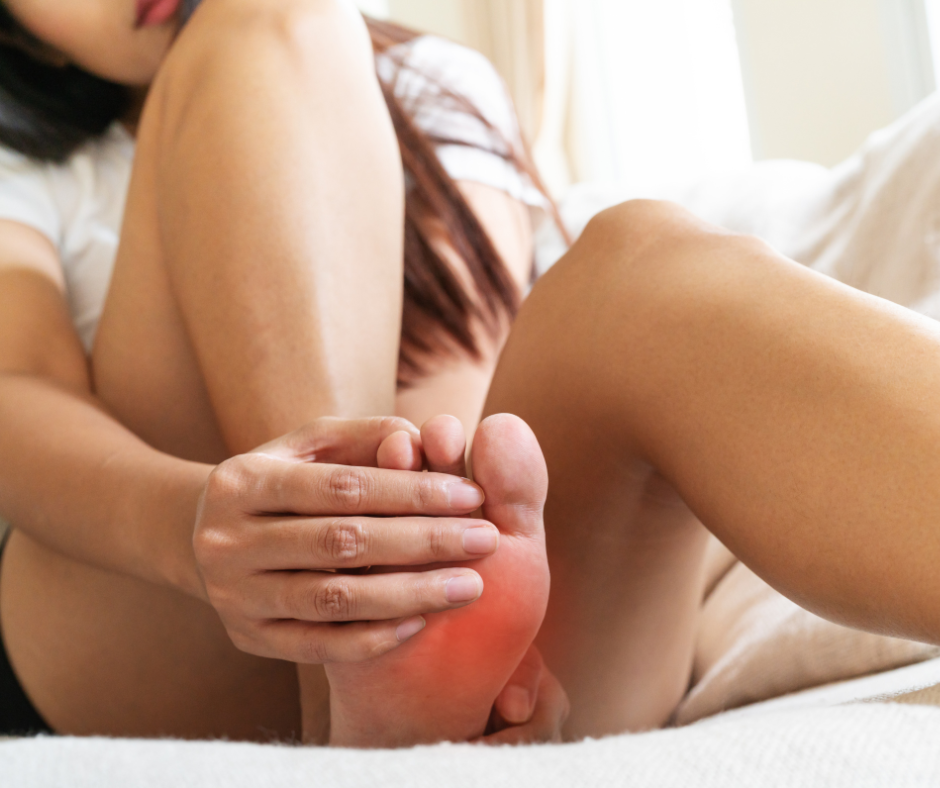 Do you often have the feeling that there's a pebble in your shoe or that your sock is bunched up under your foot? Perhaps you experience burning, numbness or pain in the ball of your foot. If so, you may have a neuroma, a condition that we see regularly in patients here at Podiatry Center of New Jersey.
A neuroma is a benign nerve tumor or growth of nerve tissue that forms when the nerves are irritated or compressed. There are several reasons this can happen, including:
Improper footwear—shoes with high heels that force the foot forward or styles with narrow toe boxes that squeeze the toes create pressure on the tissue surrounding the nerves.
Structural problems within the feet—people with certain deformities such as flat feet, high arches, bunions, hammertoes and overly flexible feet are more likely to develop neuromas
Injury or trauma to the foot
Activities that result in repetitive irritation to the ball of the foot such as running, basketball, tennis and other court sports
Don't Delay Getting Ball of Foot Pain Evaluated
Typically, the symptoms of a neuroma will come on gradually. At first, you may only notice them when wearing certain shoes or participating in activities that aggravate the area. The symptoms usually abate when you take the shoes off or rest. Over time, however, the symptoms will become more regular and last longer. Eventually, if left untreated, a neuroma can cause permanent nerve damage.
If you're experiencing any of the above symptoms, it's important that you make an appointment for an evaluation promptly. The podiatrist will examine your foot and may order imaging studies and other tests to confirm the diagnosis. Conservative treatments such as rest, shoe modifications and inserts are most effective when a neuroma is diagnosed in its earliest stages and can help prevent the need for more invasive treatments in the future.
At Podiatry Center of New Jersey our team of doctors treat various conditions such as sports injuries, diabetic foot problems, and pediatric foot conditions, toe deformities, arthritis, nail fungus, arch problems, and heel pain. Equipped with advanced technologies and dedicated staff, our 16 conveniently located offices provide individualized high-quality care for patients across Essex, Hudson, Middlesex, Ocean, Passaic, and Union Counties. For all your foot and ankle problems, contact our Wayne, NJ office at (973) 925-4111 for an appointment.