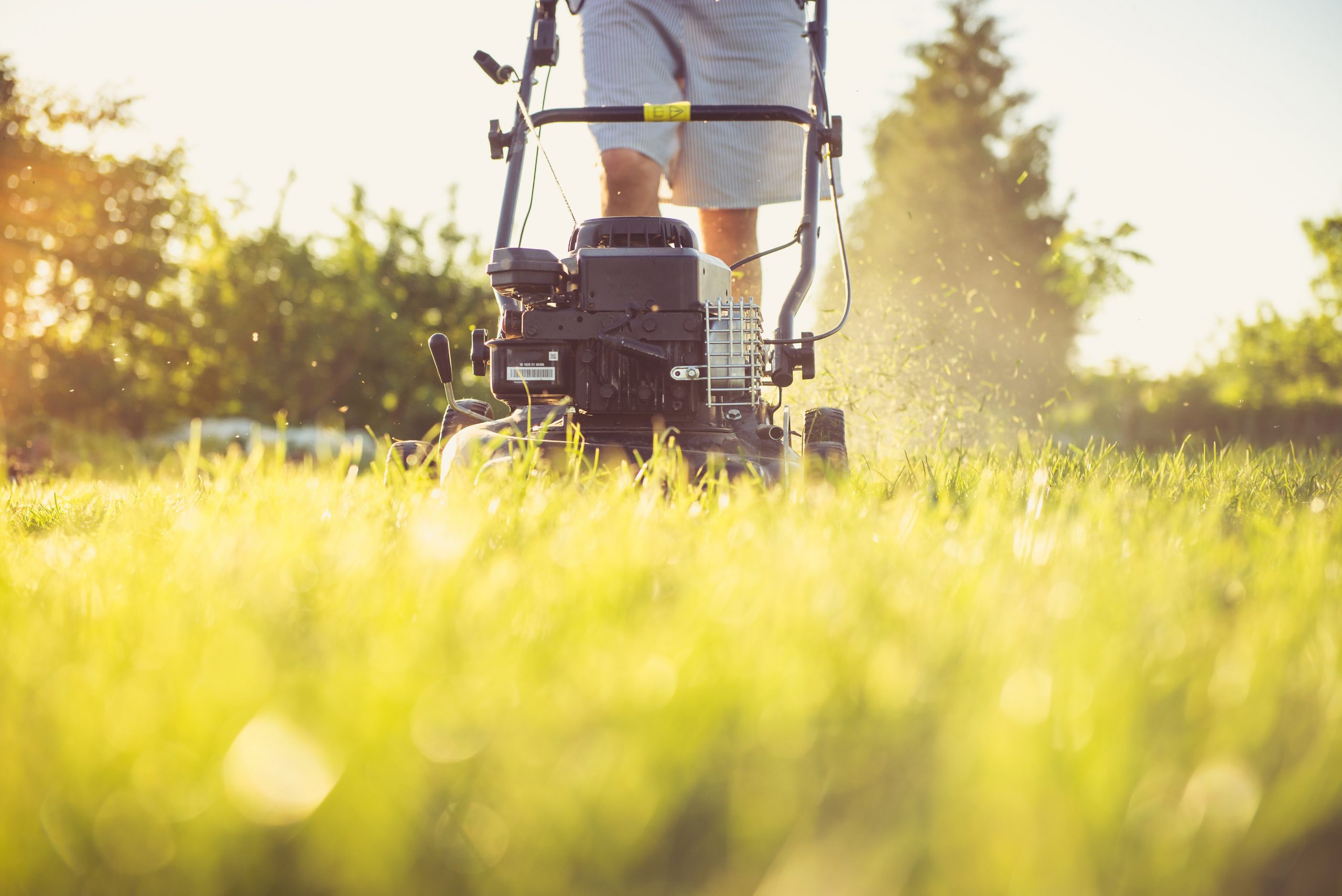 It's that time of year again! The grass is suddenly green, and at Podiatry Center of New Jersey, we know that means many of our patients will soon begin the annual spring and summer task of mowing the lawn. Most recent statistics show that 86,000 adults and 4,500 children suffer injuries annually in the U.S. that are attributed to power mowers. Don't become one of those statistics. Below are some tips for protecting your feet and your family when you mow.
Yes, we're going to say it: wear shoes when you mow, preferably heavy ones or work boots. Canvas sneakers (and certainly bare or exposed feet) are no match for mower blades whirling at 3,000 rotations a minute!
Don't mow wet grass. The most frequent cause of foot injuries when cutting grass is losing control of the mower on slippery, wet grass.
Never pull a running mower backward and avoid backing up on a riding mower.
Use a clip bag attached to the mower to prevent sticks and other debris from becoming dangerous projectiles.
Set firm safety rules with children when you are mowing. Never give children rides on a riding mower. It's best if they stay inside until you are done. At a minimum, they should know not to approach the mower when you are cutting the lawn and insist that they don't touch the mower even when it's off.
Treat any injuries received from mowing promptly and properly. Even if your injury doesn't require emergency room treatment, stop and clean the wound—mower blades are incredibly dirty. Apply anti-bacterial ointment and a bandage.
If you have any concerns about a wound or injury received while mowing to your lower extremities, contact us to get it evaluated by one of our doctors.
At Podiatry Center of New Jersey our team of doctors treat various conditions such as sports injuries, diabetic foot problems, and pediatric foot conditions, toe deformities, arthritis, nail fungus, arch problems, and heel pain. Equipped with advanced technologies and dedicated staff, our 16 conveniently located offices provide individualized high-quality care for patients across Essex, Hudson, Middlesex, Ocean, Passaic, and Union Counties. For all your foot and ankle problems, contact our Wayne, NJ office at (973) 925-4111 for an appointment.