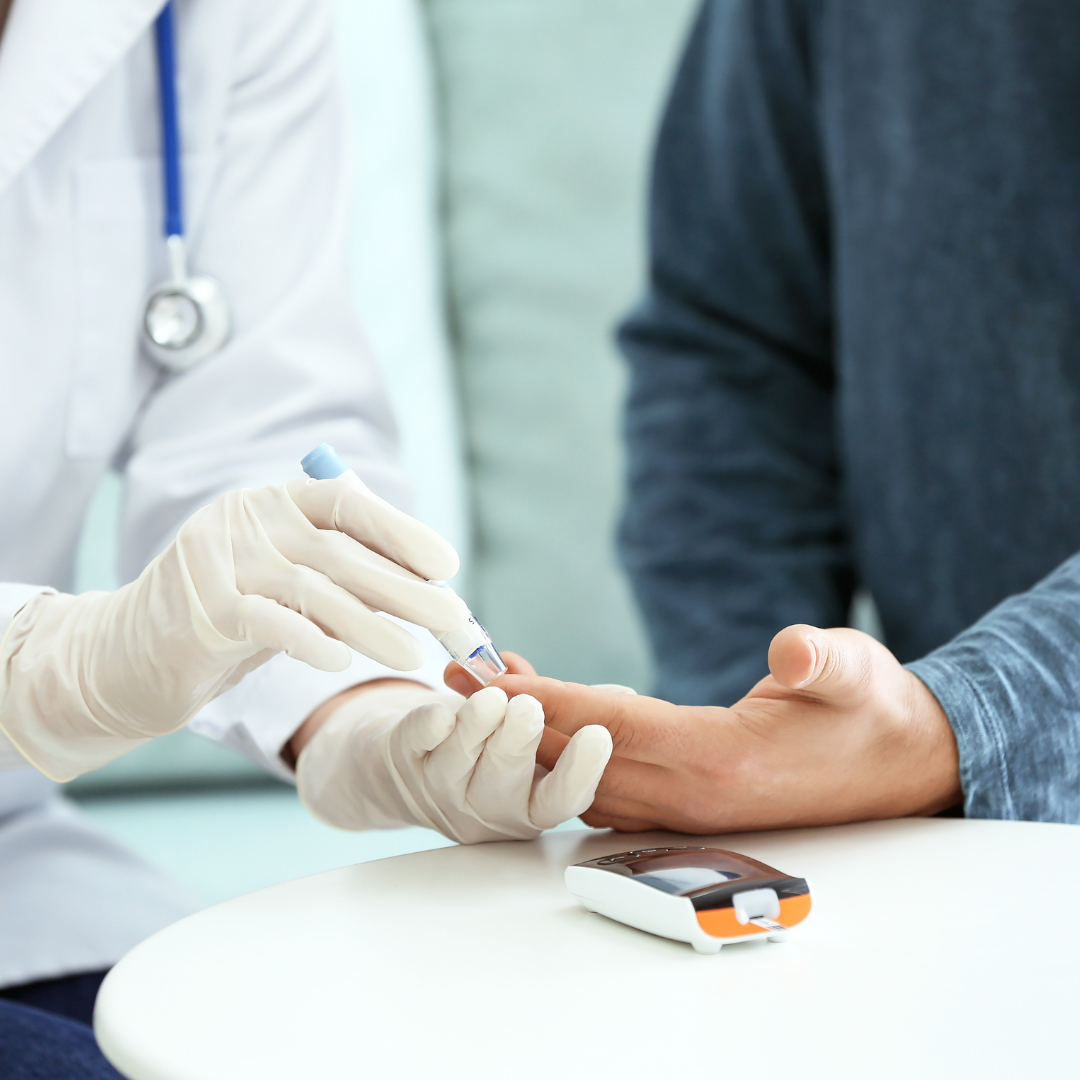 November is American Diabetes Month, and at Podiatry Center of New Jersey, we know that if you've been diagnosed with diabetes, you are probably well aware of the dangers it can pose to the health of your feet. Fortunately, there are several steps you can take to protect your feet from the possibility of wounds and infections.
Here are 7 Foot Care Tips for Diabetics
Manage your diabetes—diligently follow your doctor's instructions and treatment plan. Keeping your blood sugar, blood pressure, and cholesterol levels within appropriate ranges is a great way to reduce the chances of foot complications.
Examine your feet daily—look for cuts, sores, bruises, swelling, infected toenails, or skin changes. Report anything concerning to your podiatrist right away.
Wash your feet daily—use warm, not hot water, and avoid soaking your feet to prevent the skin from drying out.
Make smart footwear choices—don't go barefoot, even at home. Wear socks or stockings to help prevent blisters. Make sure your shoes fit properly, and check the insides for pebbles or uneven stitching before putting them on.
Improve your circulation—take movement breaks when sitting, get up, and walk around for a few minutes. Avoid crossing your legs for long periods, and get into the habit of wiggling your toes and flexing your ankles. Elevate your feet when possible. Don't smoke! It impedes circulation.
Take care of toenails—if you have impaired vision or neuropathy, don't trim your own toenails. If you are able, cut nails with nail clippers straight across and do not round the edges. Don't make nails too short, as this can cause them to become ingrown.
Make healthy lifestyle choices—eating a nutritious diet and being physically active are two ways to better manage diabetes, avoid diabetic foot complications, and improve your overall health.
At Podiatry Center of New Jersey our doctors treat various conditions such as sports injuries, diabetic foot problems, and pediatric foot conditions, toe deformities, arthritis, nail fungus, arch problems, and heel pain. Equipped with advanced technologies and dedicated staff, our 16 conveniently located offices provide individualized high-quality care for patients across Essex, Hudson, Middlesex, Ocean, Passaic, and Union Counties. For all your foot and ankle problems, contact our Wayne, NJ office at (973) 925-4111 for an appointment.