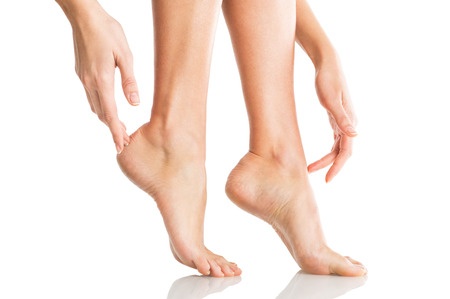 The long arch on the bottom of the foot undergoes considerable stress from daily activities and often becomes irritated and inflamed causing considerable pain and discomfort. The cause of arch pain is frequently associated with structural imbalances. These can often be corrected by using properly fitted shoes and orthotics that give support and prevent irritation to the foot joints and the skin.
A wide variety of conditions can contribute to the onset of arch pain. Some of these include the following:
Plantar fasciitis—An inflammation of the band of tissue that runs along the bottom of your foot and supports the arch.
Flat feet or overpronation—The tendency to roll your foot inward when you walk is caused by flat feet and contributes to arch pain.
Overuse—Being on your feet all day for work and participating in vigorous exercise or sporting activities can stress the arch and cause pain.
Tarsal tunnel syndrome—Pain from this condition can actually radiate into the arch area.
Arthritis—Joints in the middle of the foot can become swollen and painful, contributing to arch pain.
Seek the advice of a foot care specialist when you first encounter arch-related pain to determine the cause and review options for treatment. Treating problems early will prevent them from recurring or worsening.
Flexibility exercises to stretch the calf muscles and arch area may help relieve pain. Continuation of exercises even after symptoms have subsided is advised for ongoing relief. Custom formed orthotic inserts are very effective in supporting the arch and removing much of the stress. The use of taping can also provide more robust arch support and also restrict motion.
If these methods are not providing adequate relief, your podiatrist will look for other conditions such as a pinched nerve that may be causing your pain. At Podiatry Center of New Jersey, Dr. Russell Samofal treats a variety of conditions such as sports injuries, diabetic foot problems, pediatric foot conditions, toe deformities, arthritis, nail fungus, arch problems and heel pain. Equipped with advanced technologies and a dedicated staff, Podiatry Center of New Jersey provides individualized high quality care for patients all across Morris, Passaic, Bergen and Essex counties. For all your foot and ankle problems, contact our Wayne office at (973) 925-4111 for an appointment.