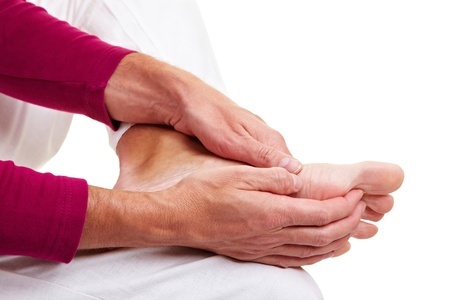 Having a sensation of numbness in your feet can not only be irritating, but it can also be a sign of a serious systemic disease like diabetes. Numbness can interfere with proper balance and make you more susceptible to falling, so be sure to see your foot doctor to have your foot numbness properly evaluated.
Some of the many causes of numbness, burning, and tingling in your feet include the following:
Neuroma—These are growths around nerves that create sensation abnormalities. One of the most common to affect the feet is Morton's neuroma that occurs in the ball of the foot.
Neuropathy—Diabetes causes nerve damage in the extremities that often first appears as numbness, burning, and tingling in the feet and hands.
Traumatic injury to the foot or ankle—Damage to your toes or feet caused by an injury or accident can cause the sensation of numbness and burning in the affected parts.
Having untreated flat feet—Having untreated flat feet increases the weight and pressure on the arches. The nerve constriction that results can cause numbness in the feet.
Back injury—A protruding disc in your spine can affect the nerves that supply the feet, causing the sense of burning and numbness.
Shoes that don't fit properly—Shoes that are too tight will push your toes together, inhibit blood flow, and may cause nerve compression producing a numbing sensation.
If you have numbness and tingling in your feet, see your foot doctor for the proper diagnosis and treatment. At Podiatry Center of New Jersey, Dr. Russell Samofal and Dr. Dolan Chowdhury treat a variety of conditions such as sports injuries, diabetic foot problems, pediatric foot conditions, toe deformities, arthritis, nail fungus, arch problems and heel pain. Equipped with advanced technologies and a dedicated staff, Podiatry Center of New Jersey provides individualized high-quality care for patients all across Morris, Passaic, Bergen and Essex counties. For all your foot and ankle problems, contact our Wayne office at (973) 925-4111 for an appointment.